FOOTBALL – PSG Mercato: Harry Kane reveals a terrible truth about his future
Despite a contract valid until June 2024, is Harry Kane living his last weeks in the Tottenham shirt? The English striker has been rumored to be in the sights of PSG, Real Madrid and Manchester City, and has given an update on his future.
Harry Kane wants to play in the Champions League
At Tottenham since 2010 and his debut in the youth, Harry Kane seems to have done the trick at Spurs. For several weeks now, the 27-year-old England international has been announced to leave during the next summer mercato. Taking advantage of an interview with Sky Sports on Thursday, the former protégé of Mauricio Pochettino was keen to make important clarifications on his current situation and his ambitions for the future.
"I don't want to reach the end of my career and have regrets. I never said that I would finish my career at Tottenham. I never said I was going to leave either (…) I want to play in the biggest games. This season I'm looking at the Champions League and the English teams that are doing great, and those are the games I want to play", said the captain of the English team.
Before adding: "Maybe Daniel Levy wants to sell me. Maybe he's thinking, 'If I can get £100m for you, then why not?' I wouldn't be worth that in two or three years. I've given the club 16 years of my life, so I hope we can have a good, honest conversation. "
Meanwhile, Mauricio Pochettino wants to convince his former striker to join him at Paris Saint-Germain and try to win the Champions League alongside Neymar and Kylian Mbappe. But the London native seems to have already made his choice according to the British press.
Harry Kane has already made his choice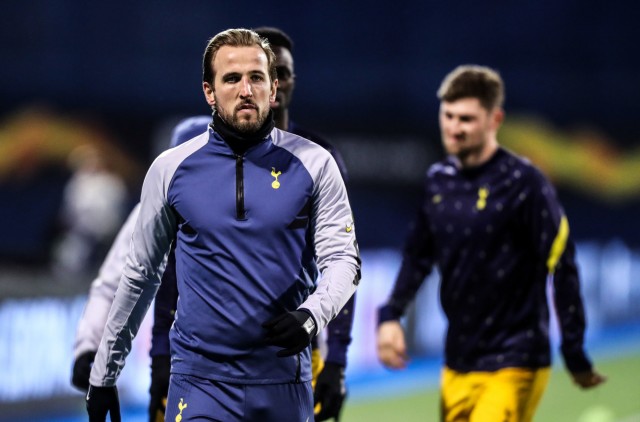 Eager to win major collective titles, Harry Kane is seriously considering a change of scenery at the end of the season. He has been rumored to be in the sights of several major European clubs such as Paris SG, Real Madrid, Barcelona, Manchester United, Chelsea and Manchester City, but Spurs' number 10 has a clear preference for his future. According to the Guardian, Kane would like to play under Pep Guardiola at Manchester City.
This is a good thing because the Citizens' coach is very fond of the London striker and would like to make him the successor of Sergio Aguero, who will leave the club at the end of his contract this summer. But it will be necessary to put the hand to the pocket because Tottenham expects at least 150 million euros to let go his golfer.