FOOTBALL – PSG Mercato: Messi, Neymar, Mbappé … Klopp cries foul!
Asked to comment on the arrival of Lionel Messi at PSG, Jürgen Klopp admitted that the capital club has seized an opportunity, but he does not believe that all the Parisian stars will get along well.
PSG: Klopp, "Messi at PSG? It's hard to imagine"!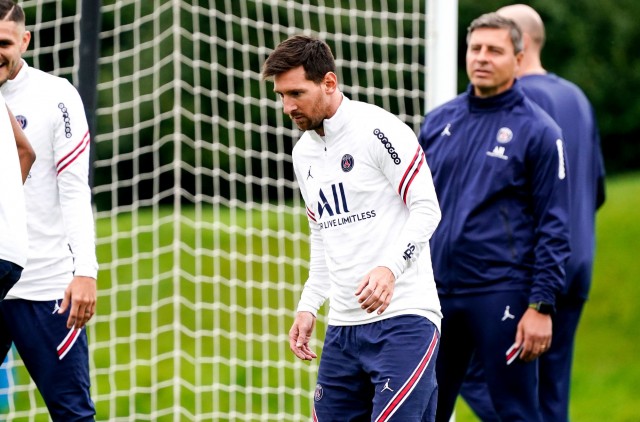 Lionel Messi was free of any commitment after the failure of the extension of his contract at FC Barcelona. That was all it took for PSG to jump on the six-time Golden Ball winner and lure him to Paris. Big European teams, including Chelsea, were interested in the services of the star, but Paris Saint-Germain had a head start in the case of Lionel Messi, before the unexpected turn of events in Catalonia.
For Bild TV, Jürgen Klopp admitted that Barça is hyper indebted and has not been able to talk to his iconic No. 10 for this reason. However, the signing of the latter to Paris SG where there is already his friend Neymar, the world champion Kylian Mbappe, Angel Di Maria, Mauro Icardi, in addition to other summer recruits Achraf Hakimi (€ 70 million) or Gianluigi Donnarumma, was unpredictable. "Messi at PSG? It's hard to imagine!" he said.
Jürgen Klopp, "stacking players doesn't make sense"
The Liverpool general manager hammered home the point afterwards. "Stacking players simply does not make sense. With us, all players have the right to exist and are very satisfied. But," he hammered, while explaining himself. "We can only play eleven games. It's not about who has the best eleven players or the most spectacular, but who gets the best out of a set. A team has to work. It's not much fun when you have 40 players and 22 of them are not in a good mood every weekend, "said the German technician.
Note that Lionel Messi has not yet played in the shirt of PSG, it is announced against the Stade Reims on Sunday. However, the Parisians have won their first three games of Ligue 1.