FOOTBALL – PSG Mercato: Real Madrid, Erling Haaland's decision put under pressure
Close to a departure from Borussia Dortmund, Erling Haaland is headed straight to Real Madrid. But the German club has not said its last word and has set an ultimatum to his colt.
PSG Mercato : Borussia Dortmund sets deadline for Haaland
The winter mercato opens on January 1, 2022 and already some players are making news. This is the case of the Norwegian cyborg Erling Haaland. Announced for some time in Real Madrid, the 21-year-old striker is also associated with other prestigious clubs, Manchester City, PSG or Barcelona.
Although his contract still runs until June 2024, Haaland could well discover another club at the end of the season. For their part, Borussia Dortmund wants to extend his contract at all costs. To put pressure on its Norwegian crack and accelerate the process of extension, the German club has decided to set a deadline. The media Bild reveals, this Wednesday, that Borussia Dortmund has asked Haaland to make a decision on his future before the end of February.
An XXL salary to keep his Norwegian cyborg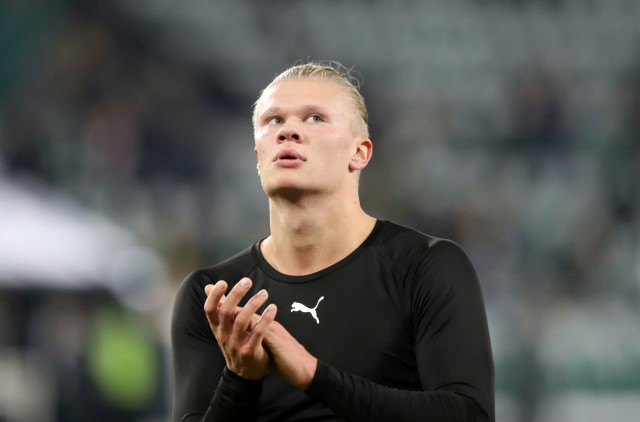 The player and Borussia would have agreed that his future is clearer within two months. In case Erling Haaland takes the decision to leave the club, BVB would have more time to find his successor ahead of the summer mercato. Real Madrid remains in pole position on the file. The Madrid management has good relations with the German leaders. The Norwegian cyborg is also a great admirer of the Spanish championship and would have formulated to his agent, Mino Raiola, to facilitate his arrival at Real.
The Dortmund managers are nevertheless hoping to extend their cybord, even if it means offering him a more substantial contract. It would even be a question of doubling the salary of the Norwegian international to reach the consequent sum of 16 million euros per year, with a potential bonus of 8M€ offered by the club's equipment manufacturer Puma, depending on results and performances.