FOOTBALL – ASSE Mercato : Revelation on the transfer of Wesley Fofana
Wesley Fofana played only one season in Ligue 1 with ASSE before joining the English Premier League. The young defender forced his departure from Saint-Etienne and does not regret it. However, he admits that he was sad for his club and its supporters.
ASSE forced to transfer Wesley Fofana
ASSE transferred Wesley Fofana (20) to Leicester City at the very end of the last summer mercato. The club had indicated in its press release that it was forced to sell the young central defender trained under its jersey given the economic consequences of the pandemic. "AS Saint-Etienne has reached an agreement with the club of Leicester, the current leader of the English championship, for the transfer of its defender Wesley Fofana. The amount of this transfer is the largest ever obtained by the club. The decision to sell the player was taken in a collegial manner by the Board of Directors and the shareholders, said the club's communication. ASSE has accepted the exceptional offer from Leicester, especially given the uncertain economic context caused by the health crisis," said the club on September 29, 2020. The center back had finally been officially transferred on October 2, 2021, for an estimated €35 million excluding bonuses. He signed a long-term contract with the Foxes until June 2025.
Young defender confirms he forced his departure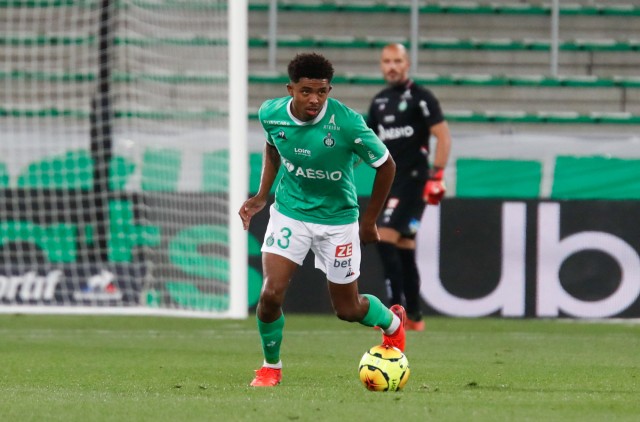 6 months after his arrival in the Premier League, Wesley Fofana returned to the background of his departure from Saint-Etienne. "When Leicester City came looking for me, they presented me their project and I was 100% sure that this is where I wanted to go, but the club did not agree with me," he recalled in his confidences to the Telegraph.
Indeed, ASSE did not want to weaken its defense by giving up its promising player, especially after the retirement of Loïc Perrin and the transfer of William Saliba to Arsenal. "I wanted to leave, they said no. The coach did not want me to leave either. Some fans were angry with me. […] They wanted the best for their team, I can understand that," said the former AS Saint-Etienne defender before adding: "It was really difficult for my family. Things were said, but I didn't let it affect me. I built a wall around me and I knew I was making the right decision.
With the Premier League club, Wesley Fofana has played 27 games in all competitions. He was a starter 18 times in 19 appearances in the English championship. He also played 6 games in the Uefa Europa league with the team coached by Brendan Rodgers. At ASSE, he had been the revelation of the shortened 2019-2020 season. He had taken part in 30 games and scored 2 goals with his formative club before his transfer across the Channel.