FOOTBALL – Bayern Munich: Benjamin Pavard challenges Mbappe and PSG
Bayern Munich and PSG meet in the quarterfinals of the Champions League this Wednesday (21h), in Germany for a first leg that promises to be boiling. But there will be absentees on both sides. Marco Verratti is positive for Covid-19 on the Parisian side, while the Bavarians will be without their striker Robert Lewandowski. Neymar and Kylian Mbappé will be present on their side, and the French international Benjamin Pavard will meet a "friend" in a few hours, to whom he will not make any gift.
"A revenge" for PSG, according to Benjamin Pavard
PSG and Bayern Munich are again opposed in the Champions League, after the final won last August by the Germans in Lisbon (1-0). "For PSG, it will be a revenge because we won the final," said Munich right-back Benjamin Pavard. But we are quite serene. We have two games to play and two wins to make. It's 50-50. We expect two great games against a big team. For me, it's 50-50. The only answer, it's going to be on the field and you have to be there for two games." And opposite him, there could be a certain Kylian Mbappe. "He is a world-class player and he proves it in the French team and in Paris. He is my friend in everyday life, but he will be an opponent this Wednesday. He is an important player for Paris, but others can make the difference. We must not focus on one player," Pavard said.
Doing without Lewandowski for Bayern Munich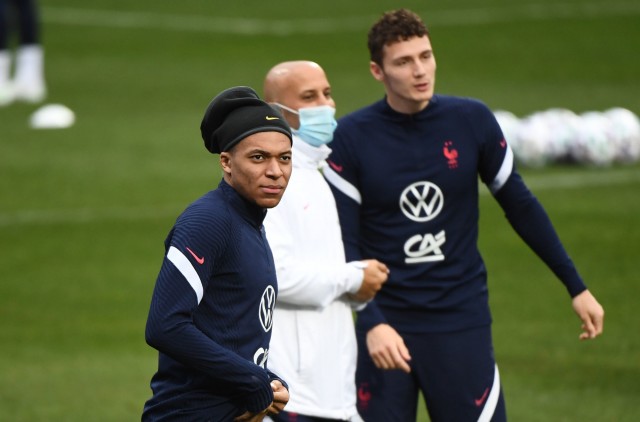 And Bayern Munich will have to do without their tireless striker, Robert Lewandowski, the Pole having injured his knee with his selection. "It doesn't change much except that he's not here and he's the best number 9 in the world. Of course we miss him but we also have a big pool and a big squad with Choupo Moting or with other players who can also play in this position. Choupo had a very good game against Leipzig. We have a big team, a big squad. It is sure that we miss him but we adapt and we stay on the same way of playing and we do not ask ourselves any question", judged Benjamin Pavard. See you on Wednesday at the Allianz Arena for this European clash.