FOOTBALL – Chelsea: An extension in the pipeline for Thiago Silva?
Arrived at Chelsea last summer, Thiago Silva has quickly established himself in the squad of the Blues. Despite his injury, he keeps the confidence of the London leaders. They would like to extend his contract in the English capital.
Thiago Silva soon to be rewarded at Chelsea
After 8 years at Paris Saint-Germain, Thiago Silva joined Chelsea at the end of his contract last summer. While some still doubted his abilities, the 36-year-old defender quickly made his mark with the Blues. Before his recent thigh injury, the Brazilian (89 caps/7 goals) had made 21 starts and scored 2 goals for the 4th place Premier League side. O Monstro even wore the armband a few times with his new club. Satisfied with the performances of the former PSG captain, the management of the London club would consider extending Silva's contract by one year. Indeed, Sky Sports assures that the Blues intend to sell Fikayo Tomori (on loan at AC Milan) to definitively strengthen Silva. The same source even reveals that the club has already entered into negotiations with the defender for his extension.
A certain influence of Tuchel in the Silva file?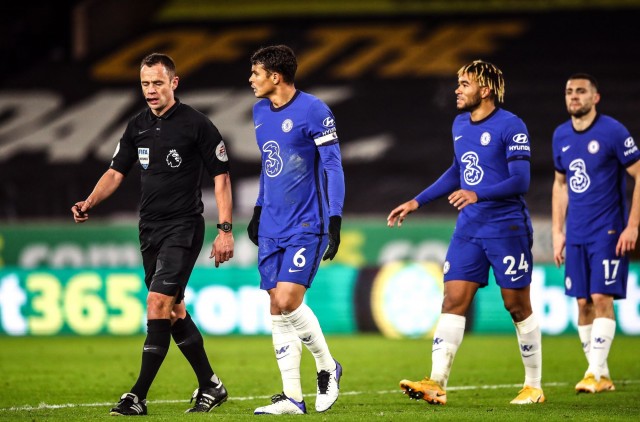 At the end of his contract at PSG last season, Thiago Silva has long been waiting for a contract extension from Leonardo. But it never came. The Parisian sporting director had just offered him an extension of his contract until August to be able to finish the season. Once the season ended, the Brazilian left the capital to the great displeasure of Thomas Tuchel who hoped to keep him. In the end, the two men met again in London in January. The German technician arrived from Paris in December and was appointed to succeed Frank Lampard on the bench of the Blues. The new Chelsea coach is expected to push for an extension of the manager in his new squad. It remains to wait for the answer of the Brazilian central defender.