FOOTBALL – FC Nantes Mercato : Warm farewell message from Louza to FCN
FC Nantes has transferred Imran Louza to Watford FC in the Premier League. After the club made it official on Tuesday, the midfielder bid farewell to the Canaries in a message posted on Instagram on Wednesday.
FC Nantes : Imran Louza "forever" Canari
Imran Louza has left FC Nantes, his training club. He has been transferred to Watford FC for a fee estimated at €10m by Transfermarkt." FCN and Watford Football Club have reached an agreement for the permanent transfer of Imran Louza. Wishing to take up a new challenge in his young career, he joins the club promoted to the Premier League (England). A first experience abroad for the one who is very attached to the city of Nantes and his club, FC Nantes, "made official the club of the City of Dukes, Tuesday.
In a message posted on Instagram, the 22-year-old player said goodbye to the Canaries. "This is the end of an adventure certainly, but I will remain forever an indomitable supporter. A big thank you to President Waldemar Kita, Frank Kita (general manager of the Nantais) and the coaches I have known here, for giving me all this confidence," he posted, with this message of love for the Yellow and Green jersey: "My City, my club, my supporters, we will meet again one day."
The midfielder justifies his choice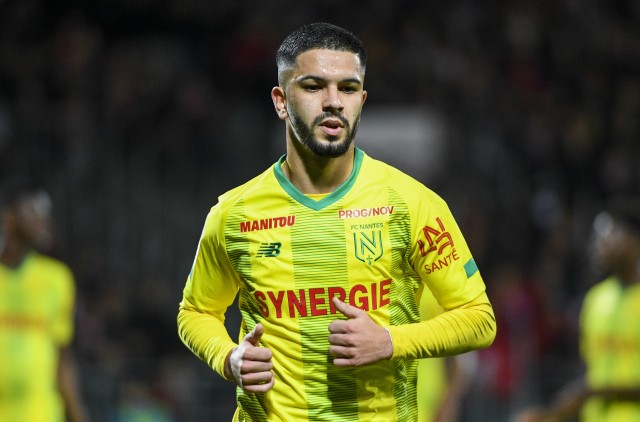 After expressing his emotions in leaving "his city, his club and the fantastic atmosphere of the Beaujoire", Imran Louza justified his choice. "The choice was made for the Premier League and Watford FC. The ideal club after several discussions with coach Xisco (Francisco Javier Muñoz Llompart)", he stressed. The former No. 26 of FC Nantes has played 33 games in Ligue 1 and the two playoff games against Toulouse FC this season. He scored 7 goals and provided 2 assists.