FOOTBALL – LOSC Mercato: Letang prepares a dirty trick against ASSE!
Despite a contract running until 2022, Christophe Galtier is not sure to continue on the bench of LOSC at the end of this season. Aware of this possibility, Olivier Letang, the president of Lille, is working behind the scenes to find a new coach. A quest that could harm the interests of ASSE.
Christophe Galtier tempted by the project of OGC Nice?
On the verge of offering Lille OSC a new title ten years after its last French championship, Christophe Galtier could join a new club this summer. If Jean-Michel Aulas' Olympique Lyonnais has long been presented as his next most serious destination, the former ASSE coach could finally land at OGC Nice to take over from Patrick Vieira, who was dismissed on December 4, 2020, following the elimination of the Aiglons in the Europa League and a fifth consecutive defeat in all competitions.
To convince the 54-year-old Marseille player, Nice's leaders are offering him double the 180,000 euros gross monthly salary he currently receives in Lille, that is 360,000 euros. According to Italian journalist Fabrizio Romano, the Lille coach is not insensitive to this proposal and is even "tempted" by the Nice project and discussions are continuing with a view to reaching an agreement. Aware that he may lose Galtier this summer, Olivier Letang has already identified his possible successor.
A track of the ASSE in place of Galtier in Lille?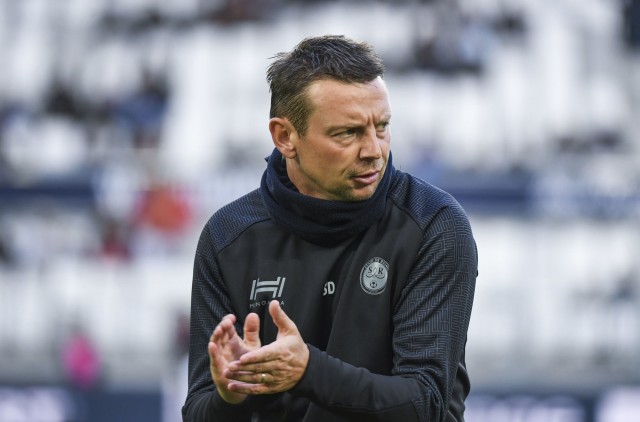 Indeed, according to the information of the Insider Mohamed Toubache-Ter, the current leader of Ligue 1 is interested in Stephane Dumont. On the departure of Stade Reims at the end of the season, the assistant of David Guion is appreciated by the president of LOSC, Olivier Letang. "Olivier Letang LOVES Stephane Dumont," wrote the insider on his Twitter account. A Lille interest that could seriously complicate the business of AS Saint-Etienne.
Team reveals that if Mathieu Bodmer takes over the sporting direction of ASSE after the takeover of the club by new investors, Claude Puel should lose his place. The former PSG midfielder does not want to work with the French coach. To take the place of the current coach of the Greens, Bodmer thinks in particular Stephane Dumont or Laurent Batlles, under contract at Troyes until 2023.
To be continued…