FOOTBALL – Man United mercato: Real striker in Solskjaer's sights
Recruited in 2019 after a crazy season in Frankfurt, Luka Jovic is now one of the undesirables at Real Madrid and has recently been put on the transfer list. While the Serbian is expected to play in the first league game this Saturday against Alavés, it seems unlikely that he will stay at Real by the end of the summer. According to Mundo Deportivo, many clubs would follow very closely the 23-year-old striker. One in particular would seem to hold the reins of the file, Manchester United. The Red Devils would even be willing to make a first offer to Real, which expects no less than 40 million euros for its striker.
Real Madrid Mercato: Luka Jovic in the plans of Ole Gunnar Solskjaer
After the injury of Marcus Rashford until October, Manchester United is left with only Uruguayan striker Edinson Cavani, and is working internally to find a striker capable of supporting him for the deadlines of this season (Champions League, Premier League …). Very appreciated by Ole Gunnar Solskjaer, Luka Jovic seems to be the ideal candidate. The player, under contract with Real Madrid until 2025, has never been unanimous in Spain, and was loaned last season to his former club Eintracht Frankfurt.
The 23-year-old striker was once rumored to be heading to AS Roma, but he could well experiment with the English league next season. Although he is not part of Carlo Ancelotti's plans, the player has a good international reputation and will not leave for an offer below 40 million euros.
England picks up Real Madrid this summer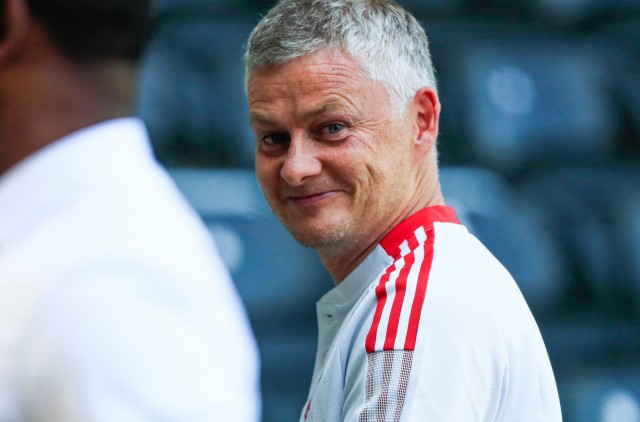 In addition to the Red Devils who have already registered the arrival of Raphael Varane, other English clubs are shopping for Real Madrid, such as Arsenal. If the track Isco had been mentioned for a while at the Emirates, the Gunners would now be very close to enlist the Norwegian nugget of Real Martin Odegaard.