FOOTBALL – OM Mercato : Balerdi, Longoria holds a second chance
OM is doing its best to keep Leonardo Balerdi, on loan from Borussia Dortmund. If the case seems to be in trouble for a few days, the Olympic club has a second chance to keep the Argentine defender.
OM Mercato : Leonardo Balerdi too expensive for Marseille ?
On July 21, Olympique Marseille made official the loan of Leonardo Balerdi from Borussia Dortmund. After a mixed experience in the Bundesliga, the central defender signed for the club. And the least we can say is that the 22-year-old player has not been slow to acclimate to Ligue 1. Solid and athletic in defense, Leonardo Balerdi has gradually imposed himself in the Olympic team. He played 25 games for OM this season and his performances have already won over the Marseille management.
The central defender has proved his worth, and the leaders of OM are working hard to keep him. Pablo Longoria would like to keep the player on loan from Borussia Dortmund as long as possible. However, the boss of OlympiqueMarseille is facing a major problem. According to information from the newspaper Bild, the club is facing the intransigence of German leaders in this case. While Pablo Longoria is negotiating to lower the price of the central defender, the BVB officials are sticking to their position, demanding no less than €14 million for his transfer.
OM Mercato : A new loan envisaged for Leonardo Balerdi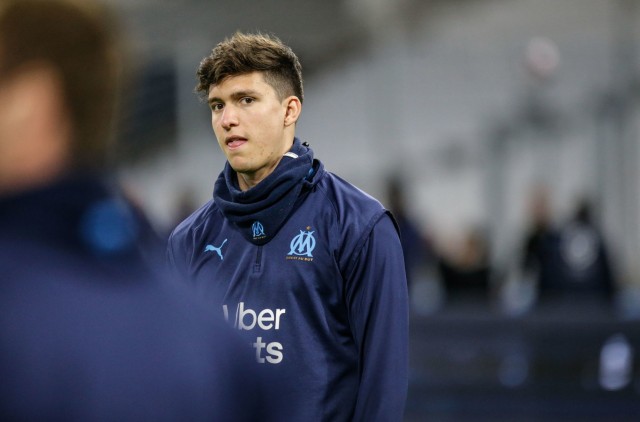 The Marseille team knows what to expect from Leonardo Balerdi. BVB is demanding €17 million for his permanent transfer, but nothing is lost for OM. The German tabloid reports that Borussia Dortmund would also be willing to negotiate a new loan deal for their Argentine defender, which leaves the door open to Olympique Marseille. The club could count on the central defender for another season.
Still, the Marseille leaders will have to be wary of the competition, especially if one of the suitors is willing to pay the price to buy Leonardo Balerdi. If he does not hide his desire to continue his adventure in Marseille, the young Argentine is still uncertain about the continuation of his career.