FOOTBALL – OM Mercato : Jorge Sampaoli's offer for Arturo Vidal
New coach of OM, Jorge Sampaoli is actively preparing the next summer mercato of the Phocaean club. He already has the assurance of Pablo Longoria for the players he could have next season. And Arturo Vidal could be one of the future reinforcements of the Argentine coach.
OM: Arturo Vidal soon in the group of Sampaoli?
Jorge Sampaoli continues to tick off names to strengthen the OM in the summer mercato. He was confirmed by the statements of the new president of the Olympic club during his official presentation. "We are starting a new adventure with a coach with a very particular philosophy of play, with his own style. It is necessary to adapt to this and give him profiles of players to be able to implement the desired game", had reassured Pablo Longoria.
Recently, the successor of Jacques Henri-Eyraud reaffirmed his intention to bring players who will meet the expectations of Jorge Sampaoli at Olympique the Marseille. "We hope to bring a style of play that corresponds to the passion of the (Marseille) fans. I will be attentive to what each player brings to our project, which will be a crucial condition for future recruitments. Courage and passion are essential values for OM and the people of Marseille", posted Pablo Longoria in a Linkedin message.
To facilitate the task of the latter, Jorge Sampaoli does not let go of Arturo Vidal. The coach of the Olympians would have gone on the offensive for the player he had under his command with Chile, which he was the coach between 2012 and 2016. Indeed, the Chilean international is one of the priorities of the successor of Andre Villas Boas at OM, for the next summer mercato. Starring only 14 times in 23 matches played in 28 league games, Arturo Vidal (1 goal and 2 assists in Serie A) is not among the first choices of Antonio Conte. Undesirable for a while, Christian Eriksen has become the favorite of the coach of the Nerazzurri. Good news for Jorge Sampaoli and the Marseille team?
Will the Chilean like it at Olympique de Marseille?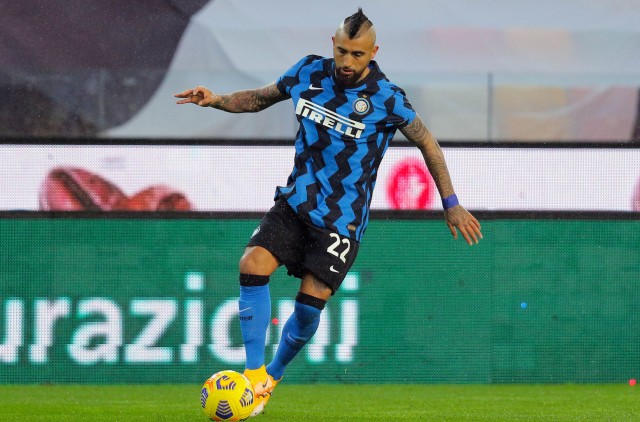 Arturo Vidal has 119 caps and 32 goals scored with La Roja. He is under contract at Inter Milan until June 2022, for one more season. His value is estimated at 6 M€ on the transfer market, which makes him a player within the reach of the Phocaean management. The 33-year-old has played for major clubs, including Bayer Leverkusen (2007-2011), Juventus (2011-2015), Bayern Munich (2015-2018) and Barcelona (2018-2020). He has freely committed to Inter on September 22, 2020. Will Arturo Vidal be the teammate of Steve Mandanda and Florian Thauvin on the lawn of the Velodrome next season? See you at the beginning of the season 2020-2021.