FOOTBALL – OM Mercato : Matteo Guendouzi, a surprising scenario takes shape !
On loan last season to Hertha Berlin, Matteo Guendouzi is getting closer to OM. But according to the latest news, Arsenal would have a surprising plan for the French midfielder.
OM Market : The Matteo Guendouzi file is stuck
A revolution is preparing at Olympique Marseille this summer! Indeed, Pablo Longoria is working hard to draw the contours of the Marseille squad for next season. If several players at the end of their contract will leave the club, some important reinforcements are expected in Marseille. This is the case of Gerson, who is about to join OM from Flamengo. But this is not the only one, since the Marseille management is also interested in Matteo Guendouzi.
In difficulty at Arsenal, the French international hopeful would be willing to join Olympique Marseille during this summer mercato. Ready for a return to France, the former Lorient player would have responded favorably to the Marseille project. However, the leaders are facing a major problem in this case. OM is still subject to the desiderata of the Gunners, who have finally changed their mind about the 22-year-old player.
OM Mercato : Arsenal ready to extend Matteo Guendouzi ?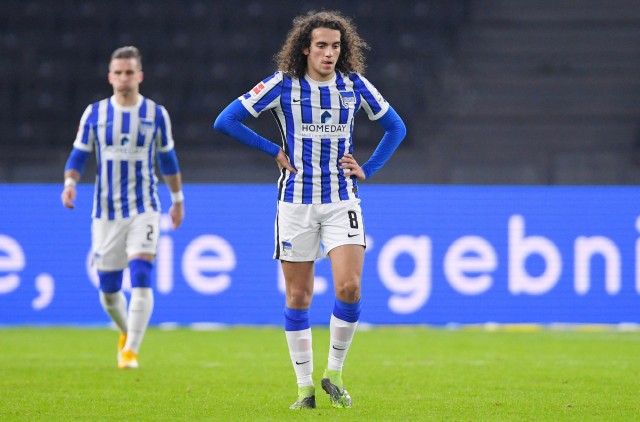 Indeed, the OM has begun discussions with Arsenal for a potential arrival of the tricolored midfielder, but the transfer of Matteo Guendouzi is far from being acquired. And for good reason, the London club would now be ready to give a second chance to its young midfielder.
According to the information of the insider Mohamed Toubache-Ter, Arsenal would even consider activating a clause to extend the contract of Guendouzi expiring in June 2022. This possible extension may upset the plans of Marseille in this case. This is why the club is exploring other possibilities for the midfielder. In case of failure in the Guendouzi file, the Marseille leaders could turn to the track leading to Suat Serdardu Schalke 04.