FOOTBALL – PSG LDC : Neymar takes a huge gamble before Manchester City
On the eve of the first leg of the Champions League semi-final against Manchester City, Neymar was in a press conference alongside his coach Mauricio Pochettino. The PSG striker took the opportunity to talk about the first part of this European clash.
Neymar: "I want to win this game, win the Champions League"
Neymar was brilliant in the quarter-final against Bayern Munich and is expected to play against Manchester City on Wednesday night. While Paris Saint-Germain can play a second Champions League final in a row, the Brazilian international intends to give himself every chance to live up to the expectations of fans and Parisian leaders. Moreover, the former Barça player is not hiding and clearly announces the color for the clash against the Citizens: do everything to beat Pep Guardiola's team and win the Champions League.
"I am very happy with the season of PSG. Regarding the Golden Ball, it's not something I think about. I focus on the Champions League, which is my first goal and it is much more important in a career. I want to win this game, win the Champions League. In the future, I am sure I will remember more that I helped PSG win the Champions League," said the 29-year-old striker. Author of 6 goals and 3 assists in the Champions League this season, Neymar is ready to face the new Premier League champion. And for this match, the Parisian coach will be able to count on an almost complete group.
Marquinhos available against Manchester City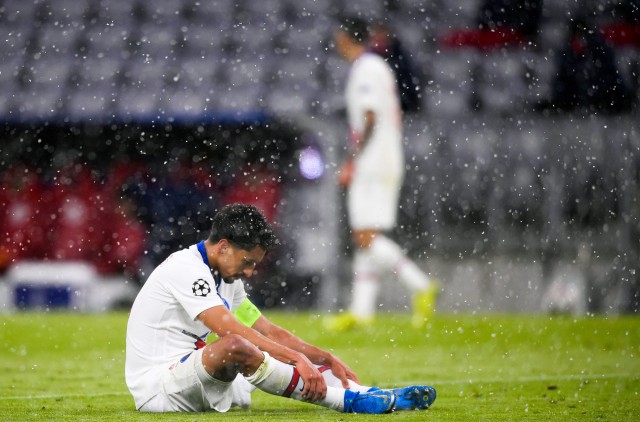 Injured since April 7 during the first quarter-final of the C1 against Bayern Munich, the captain of PSG, Marquinhos, will be present to face Kevin De Bruyne and his teammates, Wednesday at 21 hours at the Parc Princes. Mauricio Pochettino confirmed the good news in front of the media this Monday. "Only Juan Bernat will be absent with Alexandre Letellier," said the Argentine technician.