FOOTBALL – PSG Market : Real, Tottenham, Mauricio Pochettino at last !
Despite a contract running until 2022 with an optional season, Mauricio Pochettino is announced to leave PSG this summer to join Real Madrid or return to Tottenham. After the recent release of Leonardo, sporting director of the Parisian club, the entourage of the Argentine coach has made the point on his future.
PSG blocks Mauricio Pochettino
For several days, the future of Mauricio Pochettino at Paris Saint-Germain has fueled all conversations. Appointed last January to replace Thomas Tuchel, the former Tottenham coach could already pack his bags this summer. According to information from Goal Spain, Pochettino has even informed the PSG management about his desire to leave. In search of a new coach, Real Madrid and Tottenham are waiting for the agreement of the Parisian leaders to try to attract the 49-year-old technician. Interviewed by Europe 1 and France Bleu Paris, Leonardo calmed the rumors around the future of his coach.
"Mauricio has a two-year contract at PSG and we are very happy," said the sporting director of Paris SG, Sunday evening at the Groupama Stadium during the OL-PSG clash (0-0) in women's D1. After the Brazilian leader, it is the turn of the entourage of the former PSG and Girondins de Bordeaux defender to shed light on his future.
Mercato PSG: the clan Mauricio Pochettino wants to reassure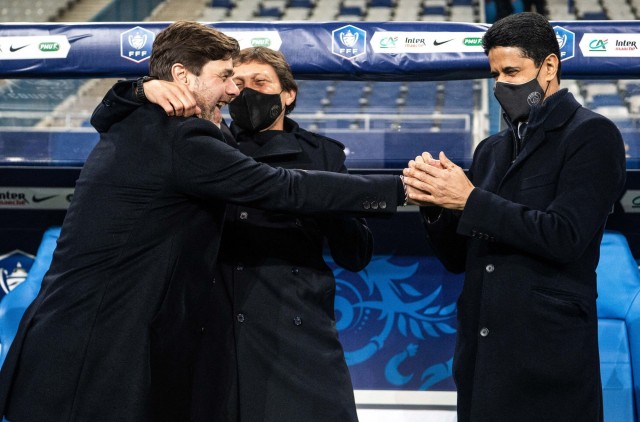 Despite the many rumors of foreign media sending him to Tottenham or Real Madrid, Mauricio Pochettino is very far from leaving Paris Saint-Germain. After Leonardo, the Argentine media TyC Sports relayed a message from the Pochettino clan. "The entourage of Mauricio Pochettino has confirmed to me that he will stay at PSG. He will not go to Real Madrid or Tottenham, who have shown interest in him," said journalist Cesar Luis Merlo on Twitter.
A trend also confirmed by the journalist Simone Rovera. "Everyone has already said it… but confirm once again it can not hurt: today, PSG has no intention of letting Pochettino go. After the rumors about his departure exist and (according to my information) come out, obviously, from the clan of the Argentine … ", explained the consultant of RMC on social networks.