FOOTBALL – PSG Mercato : 80 M€, a colossal deal already in the pipeline ?
Eager to offer more solutions to Mauricio Pochettino for the coming seasons, Leonardo, the sporting director of PSG, would already scan several horizons, in search of the rare bird. But the boss of the recruitment of the Parisian formation could be brought to make a small madness up to 80 million euros. Explanations.
PSG Mercato : Leonardo on the tracks of Marcos Llorente
Marcos Llorente, who is currently enjoying a renaissance at Atletico Madrid, is reportedly already attracting interest from other top clubs on the continent. In 36 games played this season, the midfielder has scored 10 goals and provided 9 assists. The 26-year-old Spanish international has been a star performer under Diego Simeone and could be one of the big attractions of the next summer. Indeed, according to the information collected by the Madrid newspaper AS, Paris Saint-Germain would be among the clubs that follow with attention the performances of Marcos Llorente.
A case still far from being settled since the sports media adds that the current leader of La Liga has no desire to part with the former protégé of Zinedine Zidane. But a Premier League club could change the deal.
Atletico Madrid ready to fold to Manchester United?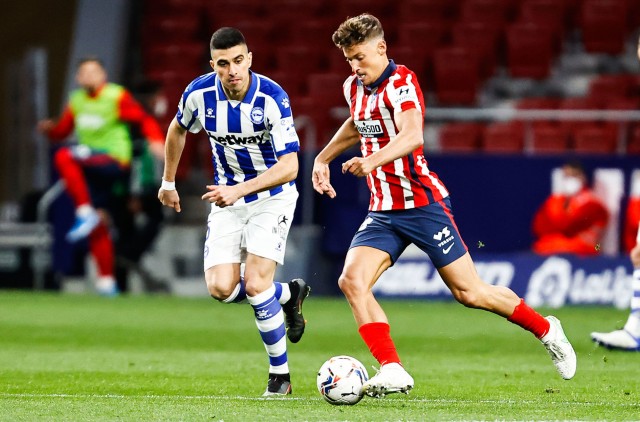 According to AS, if the Colchoneros do not plan to let Marcos Llorente go, the ambitions of Manchester United could create the trigger in this case. Indeed, the United are willing to put a sign of 80 million euros on the table of negotiations to sign the former Real Madrid player. Ole Gunnar Solskjær, the Norwegian coach of the Red Devils, would like to get his hands on Llorente in order to possibly replace Paul Pogba, who is more and more announced to be leaving during the next transfer window. The 1.84m tall midfielder arrived at Atletico last summer and has a contract that runs until 30 June 2024.