FOOTBALL – PSG Mercato : A Serie A club wants to repatriate Mauro Icardi
Mauro Icardi, PSG striker, would be one of the priority targets of a Serie A club, in search of a top striker for the next summer mercato.
PSG: Mauro Icardi in the plans of AS Roma
Recruited by PSG last summer, after a season on loan, Mauro Icardi is in trouble this season. He is facing strong competition, especially from Moise Kean, author of 17 goals in 29 games played, all competitions included. Given the situation of the Argentine international, AS Roma would be ready to make him return to Italy next summer. Indeed, his name has been blown to the Serie A club, which is looking for a successor to Edin Dzeko, according to information from Corriere dello Sport.
The profile of Mauro Icardi would be of interest to the leaders of the Wolf, because he knows the Italian championship well having played at Sampdoria Genoa (2012-2013) and Inter Milan (2013-2019). Recall that a year from the end of his contract at Roma, Edin Dzeko (35 years) is towards the exit door. The transalpine sports daily stresses that he should be the subject of a transfer in the summer.
To make Mauro Icardi varnish in Rome, the club of the Italian capital will have to get out the checkbook. Transferred by Paris Saint-Germain from the Nerazzurri for €50m in July 2020, he is now worth €55m on the transfer market. Moreover, he is under contract with the Red and Blue until June 2024, that is to say for three more seasons. What complicates the task of AS Roma in this case.
Statistics of the Argentine striker with Paris SG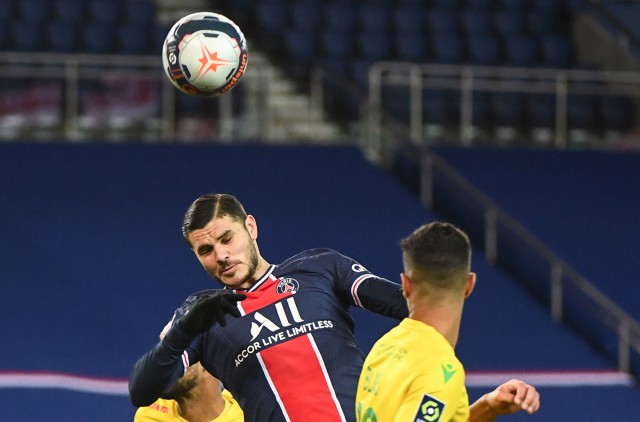 For the record, Mauro Icardi had made a good first season (2019-2020) at PSG, during his loan. He had scored 12 goals and offered 3 assists in 20 games played in the league. During the truncated season, the 28-year-old striker had totaled 20 goals and 4 assists, in 34 games in all competitions. Hampered by injuries, he has played little during the current exercise, 15 appearances in Ligue 1, for 5 goals and 4 assists, after 30 days.