FOOTBALL – PSG Mercato: After Ramos, another big deal soon closed?
Eager to significantly improve their team for next season, PSG is about to register the arrival of Sergio Ramos. But the Parisian club's directors do not intend to stop there and are preparing a huge surprise for their fans.
PSG advance their hopes for a French international
Despite the much-appreciated reinforcement of Georginio Wijnaldum, at the end of his contract with Liverpool, Paris Saint-Germain still wants to take advantage of market opportunities to try to get their hands on another midfielder. And according to the latest information from Foot Mercato, the next big move for PSG could be Paul Pogba. With one year left on his contract with the Red and Blue, the 28-year-old French international is considering a change of scenery to seek a new challenge away from the Premier League.
The French vice-champion wants to take advantage of this opportunity to try to convince him to come and further enrich the midfield of Mauricio Pochettino's team alongside Marco Verratti, Idrissa Gueye, Leandro Paredes, Danilo Pereira and Georginio Wijnaldum. Leonardo, the Parisian sporting director, is already in negotiations with the representative of the Manchester United player.
Mercato PSG : Leonardo and Raiola get closer for Pogba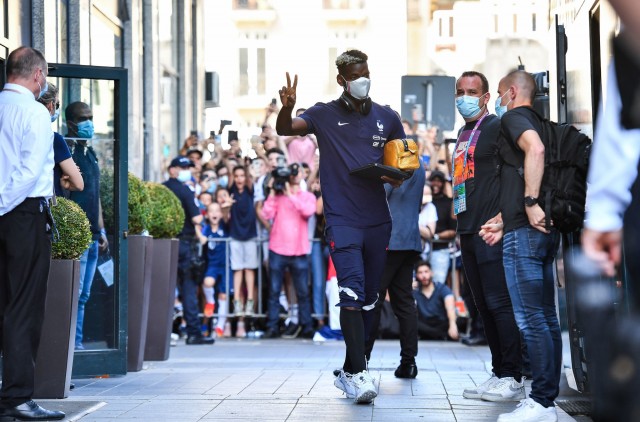 Indeed, the journalist Santi'FM of the sports media ensures this Sunday that Paul Pogba could well land in Paris Saint-Germain this summer. The negotiations between Mino Raiola and Nasser Al-Khelaifi and Leonardo concerning the 2018 world champion being well advanced.
"In discussion with PSG, Manchester United midfielder Paul Pogba could head for France this summer. If nothing is signed yet, the positions between Mino Raiola and PSG have come closer. Paris really wants to strike hard this summer! ", announces the mercato specialist, who had announced a month ago the total agreement between PSG and Georginio Wijnaldum. After Sergio Ramos, Pogba could be the next big surprise from Qatar for Parisian fans.