FOOTBALL – PSG Mercato : Chelsea, Mbappé, Hakimi's agent
The transfer of Achraf Hakimi to Paris Saint-Germain closed, the agent of the Moroccan fullback spoke about the news around the club. He returned to the choice of his protected, the situation of Mbappe or the signing of Sergio Ramos.
Behind the scenes of Achraf Hakimi's transfer to Paris Saint-Germain
At 22 years old, Achraf Hakimi will discover the Ligue 1, the fourth championship of his young professional career. Just one year after his transfer from Real Madrid to Inter Milan, the right-back has signed a five-year contract with Paris Saint-Germain, which runs until 2026. PSG, until now parsimonious on the transfer market, has paid 60 million euros (excluding bonuses) to acquire the services of the defender. The French club has been competing with Chelsea for a long time, but the Blues' Champions League triumph seems to have given them an advantage. This is the opinion of Alejandro Camaño, the agent of the new Parisian right-back. "The English club has also made an offer for Ashraf. The fact that he is a European champion may have made him back," said the Spanish representative of the former Madrid player during the program "El Transistor" on Onda Cero.
Confidence on Mbappé, reaction to the arrival of Ramos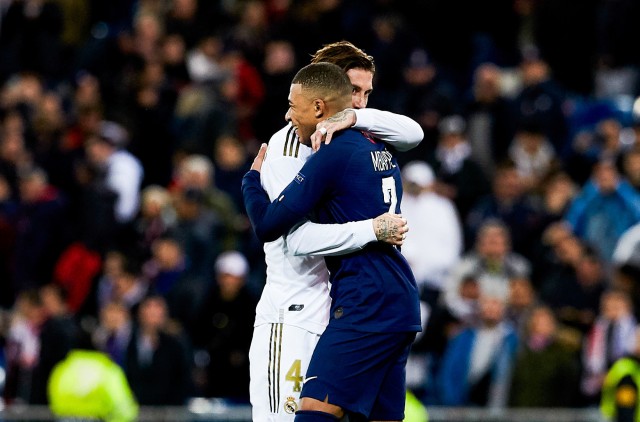 In his exit, Alejandro Camaño was asked to speak about current topics of Paris Saint-Germain. Figure notably in good place the extension of Kylian Mbappe. The 22-year-old striker seems reluctant to extend his lease, which expires in a year with the Francilian club. "PSG says that Mbappe will not leave, but in soccer you never know what will happen. If he stays it's wonderful, if not, the world will not stop for that," said the agent of Achraf Hakimi. Who was pleased with the signing of Sergio Ramos in Paris. "We were very happy with the arrival of Sergio Ramos," he said.