FOOTBALL – PSG Mercato: Dortmund close to stealing a Parisian titi?
Paris Saint-Germain should still lose one of its young people in the summer transfer window. A young PSG defender is expected to join Borussia Dortmund at the end of the season.
A titi still on the start at PSG
In addition to the question of players at the end of the contract, Leonardo should have a more careful eye on young people. Last summer, PSG still let some nuggets slip away. Tanguy Kouassi notably signed for Bayern Munich. Adil Aouchiche has joined AS Saint-Étienne. On loan at RC Lens, Arnaud Kalimuendo is making a promising start in Ligue 1. The 19-year-old center-forward has 7 goals and 4 assists in his first top season. Although under contract with Paris until 2024, he could remain with the Sang et Or at the end of the season. If the future of Kalimuendo is somewhat uncertain, that of Soumaïla Coulibaly already seems to be written far from Paris Saint-Germain
Coulibaly on his way to Borussia Dortmund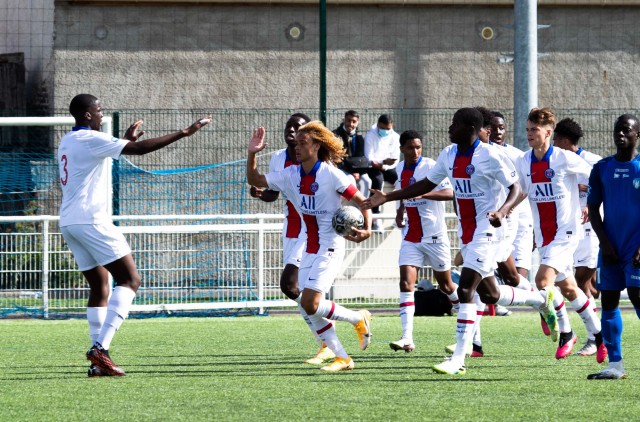 According to RMC Sport information confirmed by Le Parisien, the 17-year-old center-back will sign with Borussia Dortmund. At the end of his aspiring contract in June, the young defender has already announced his decision to the management of PSG. For the Ile-de-France newspaper, the titi "would have been seduced by the confidence of the BVB, intact despite his injury". Coulibaly suffers from a ruptured cruciate ligaments in his left knee. Despite the serious injury he sustained in training, the Bundesliga resident continued to take an interest in the player. The same source claims that the Montfermeil native intends to make a long-term commitment with the German club. A 5-year contract is mentioned in particular.
By signing her first professional contract with the Marsupials, Soumaïla Coulibaly will find a former Parisian in Dortmund. Free after refusing to extend at PSG, Thomas Meunier joined the Borussens last summer. The Belgian full-back should facilitate his integration into the squad of Marco Rose, club coach next season.