FOOTBALL – PSG Mercato : Georginio Wijnaldum, it's done, Leonardo has defeated Barça
Close to signing with Barcelona, Georginio Wijnaldum finally opted for PSG. The deal is completely closed by Leonardo and the officialization of the former Liverpool midfielder in Paris is imminent.
Wijnaldum should be a PSG player within 24 hours
At the end of his contract at Liverpool, where he has already received the farewell of the club and its coach Jürgen Klopp, Georginio Wijnaldum is about to land in Paris Saint-Germain. While everything was ready for his medical at Barcelona, the Dutch international received a final offer from Leonardo that has completely upset his plans.
According to Gerard Romero of RAC-1 radio, Mauricio Pochettino personally called Wijnaldum to convince him to join him in France. With the help of his coach and his financial strength, PSG has struck its first big blow of the summer. According to RMC and L'Équipe, the final details of the arrival of Memphis Depay's compatriot should be settled in the next few hours with a possible medical in the Netherlands where he is currently in the national team.
Mercato PSG : the details of Georginio Wijnaldum's contract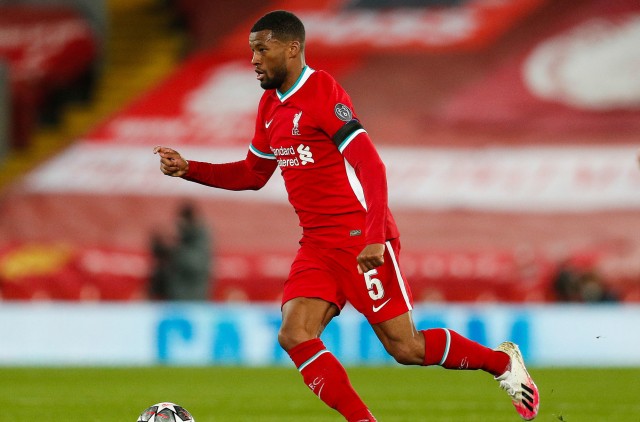 As announced by several local and foreign media, Georginio Wijnaldum has chosen to snub Barça to sign with Paris Saint-Germain. The only thing missing is the signature of the former Reds player before the official arrival. To convince the native of Rotterdam, the Parisian sporting director did not skimp on the means.
Indeed, according to various sources, PSG offered Wijnaldum a three-year contract, until 2024, with a salary of 11 million euros per season, double what he earned at Liverpool. The officialization of this transfer should happen fairly quickly, by tomorrow.
"For his part, the 30-year-old player wanted his "transfer to be finalized as soon as possible, so that he can quickly switch to the Euro (June 11 – July 11), which begins next Friday, "says RMC Sport. Leonardo thus holds his first big blow of the summer.