FOOTBALL – PSG Mercato : Robert Lewandowski clan releases a brutal truth
In the event of a departure of Kylian Mbappe, PSG is scouting the lead of Robert Lewandowski, the prolific Bayern Munich striker. With just a few weeks to go before the opening of the summer mercato, a former agent of the 32-year-old has dropped a blistering response to Paris Saint-Germain.
Lewandowski to replace Mbappe at PSG?
Scorer on Saturday against Freiburg, Robert Lewandowski managed to equal an iconic record: that of Gerd Müller and his 40 goals in one season of Bundesliga. A record that stood since the 1971-1972 season. An extraordinary performance since the Polish international managed it in only 28 games. And as there is still one day left before the end of the German championship, the former Borussia Dortmund striker can become the only holder of this record.
While Kylian Mbappe is reportedly being touted by Real Madrid, Paris Saint-Germain is dreaming of getting their hands on this goal machine during the upcoming summer mercato. According to recent revelations by the daily L'Équipe, Robert Lewandowski is currently asking questions about his future at Bayern Munich, a club with which he has won everything. Despite a contract that runs until 2023, the teammate of Kingsley Coman is thinking about the possibility of offering a new challenge in a big foreign club before retiring.
The Warszawa native is therefore wondering about his future and says he is "open to a new adventure. "Nasser Al-Khelaïfi and Leonardo want to take advantage of this probable opening to convince him to join Mauricio Pochettino's team. Asked about this big rumor, the former representative of the Bavarian number 9 simply sent a missile to the Parisian leaders.
"Paris was never an option for Lewandowski"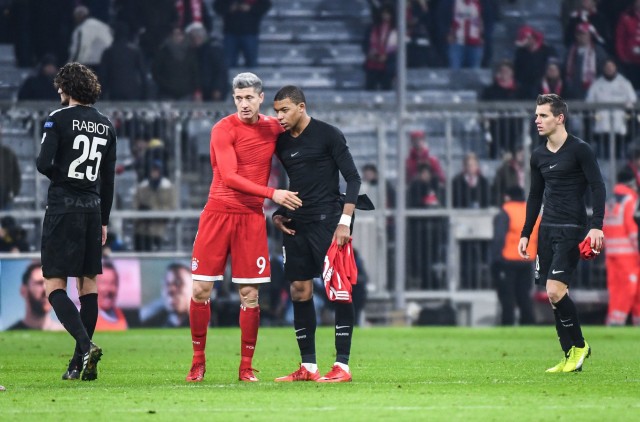 In an interview with the media Goal, Cezary Kucharski, who worked with Lewandowski until 2018 before the Pole joined Pini Zahavi's stable, threw a huge cold shoulder over a possible arrival of the Bundesliga's top scorer in Paris Saint-Germain. For him, Parisian fans should not even have illusions because the Bayern star does not make Paris an option in his career at all.
"When we brought Robert to Germany, the plan was clear: Dortmund, Bayern, Spain and then the United States. And it's no secret that Real Madrid was his big dream," said Kucharski.
Before completely destroying the rumor of a probable arrival of his former colt to PSG. "One thing is clear: for Lewandowski's wife, a move to Paris was never an option. I had contacts with PSG about Robert a few times in the past, but he never wanted to be serious about it. The door to Paris was always closed…" he added.
Nasser Al-Khelaïfi and Leonardo are therefore warned.