FOOTBALL – PSG Mercato: Serge Aurier back in Paris thanks to Mauricio Pochettino?
Transferred from PSG to Tottenham at the very end of the 2017 summer mercato, Serge Aurier has been under the command of Mauricio Pochettino in London until November 2019. Pochettino, who was appointed coach of the Parisian club on 2 January 2021, is said to be keen to bring the 28-year-old defender back to Paris.
PSG: Pochettino is said to have sounded out Serge Aurier
Serge Aurier left PSG to join Tottenham at the end of August 2017 in a transfer valued at €25m. At the Premier League club, he had Mauricio Pochettino as his coach for almost two and a half seasons. And the right-back has left a good impression on the Argentinian technician recently appointed coach of Paris Saint-Germain. The Ivorian international is reportedly being considered by Thomas Tuchel's successor as he looks to build his team from this summer. According to Foot Mercato, he has spoken directly to the latter to find out if he is interested in returning to the capital. "The two men discussed the player's sporting situation at Tottenham and his future," the media outlet reported, adding: "They like each other and the Parisian coach told him he would like to have him in his squad next season. The source added that the talks between the RC Lens-trained player and the former Spurs coach "have not gone any further for the moment".
Ivorian defender dreams of a return to Paris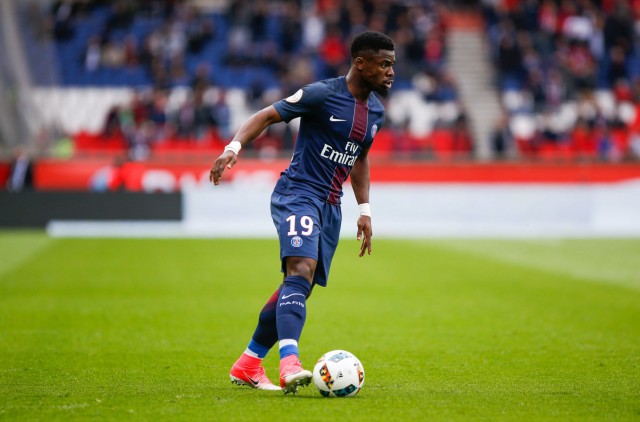 Serge Aurier played for PSG for three consecutive seasons (2014-2017). He was transferred from Toulouse FC for a fee of €10m. He had worn the Red and Blue shirt 81 times (for 5 goals and 15 assists), before his exile across the Channel. Interviewed by Canal+ Afrique in 2020, the Tottenham player did not hide his desire to return to Paris. "I would love to finish at Paris SG, because it is my club of heart. I would love to finish at Paris SG, because it's my club of the heart," he said. "It was a dream for me to finish in Paris and it is not finished. If I can finish my career in Paris, it would be a pleasure. I could have stayed there all my career. I follow PSG from afar, but it's still my club and it won't change," said Serge Aurier. Aurier's value on the transfer market is estimated at €20m, but FM understands the London club are demanding €12m for the Ivorian's final year of his contract.