FOOTBALL – PSG Mercato : Sergio Ramos ready to sign on one condition
Free of any commitment since his departure from Real Madrid, Sergio Ramos is announced with insistence to PSG. The Spanish central defender is interested in a move to Paris Saint-Germain, but with one condition.
Talks confirmed between Sergio Ramos and PSG
After having made the arrival of Georginio Wijnaldum (Liverpool) official, given Gianluigi Donnarumma (AC Milan) a medical examination and reached an agreement for 70 million euros with Inter Milan for the transfer of Achraf Hakimi, Paris Saint-Germain is now working hard to get their hands on Sergio Ramos. After 16 years of loyal service, the Spanish international said goodbye to Real Madrid this summer. Interested in the former captain of the Merengues, the Parisian leaders have begun negotiations to try to find an agreement for a free arrival in the coming days.
The daily L'Équipe confirmed Tuesday evening that Leonardo, the sporting director of PSG, is indeed discussing with the Ramos clan. The sports newspaper explains: "A month ago, rumors from Spain indicated that PSG was interested in Sergio Ramos (35), former captain of Real Madrid. At the time, this was not the case. It was more of a decoy used by the central defender in his negotiations to extend his lease with the White House", but "since about ten days ago, the situation has changed and this lead has become more serious for the French vice-champion, who is studying the possibility of recruiting the player". However, the source from Paris assures that the case may be more complicated than expected.
Towards a rapprochement between Sergio Ramos and PSG?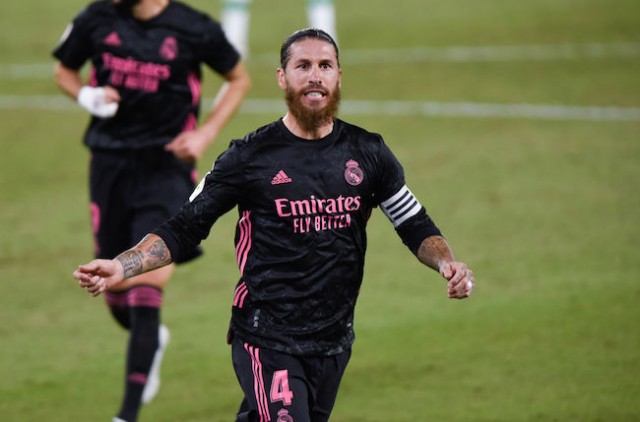 L'Équipe reveals that Sergio Ramos wants to sign a two-year contract with the same salary as at Real Madrid, i.e. 13 million euros per season. Except that for the moment, Paris Saint-Germain is rather willing to offer him a one-season lease with possibly an additional year as an option. "At this stage, this file is not advanced like the one of Hakimi, but Leonardo is looking into it. Ramos would like a two-year contract and his salary is substantial, €13 million in Madrid. Paris would be more inclined to give him a year, perhaps with an option. It's because he wanted to extend his contract by two years at Real that he didn't stay there in the end," the regional media said.