FOOTBALL – PSG : Tuchel's Chelsea promised to Paris? The stress is mounting
PSG have been waiting a week to find out who they will face in the Champions League quarter-finals, and they now have a good idea of what to expect, with Bayern Munich, Real Madrid, Manchester City and Chelsea qualifying on Tuesday and Wednesday. These clubs join Paris, Borussia Dortmund, Liverpool and FC Porto. The French champions are also beginning to fear that they will come up against Thomas Tuchel, who has been impressive with Chelsea since joining the London club.
Chelsea on the road to PSG's C1 quarter-final?
What if PSG were to cross paths with their former coach Thomas Tuchel in the quarter-finals of the Champions League? The German coach thinks it might be a bit early! "To meet PSG in the quarter-finals? I'm not sure (laughs)! They are very strong, I know them well but we have to wait. I'm not sure if we'll be able to play against them, but we have to wait. It's always a moment of suspense and we can't change (…) We're a team that's always capable of finding an offensive solution and of fighting, we're ready to suffer," Thomas Tuchel told RMC. It would also be an opportunity for Thiago Silva, who joined the Blues this summer, to reunite with his former club.
The Parisians and the fear of finding Thomas Tuchel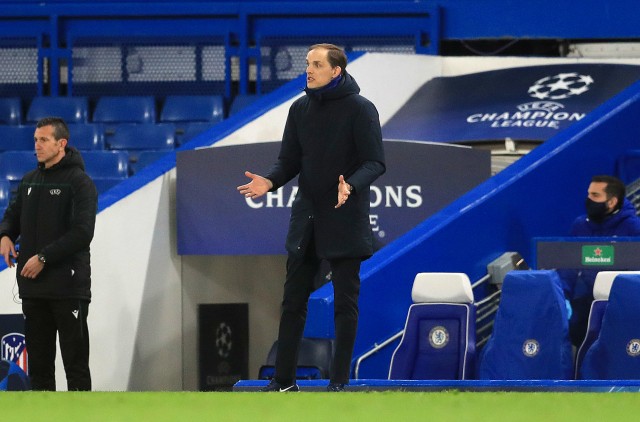 PSG is never too fond of reunions. And the fear of seeing Thomas Tuchel offer the scalp of the Parisians in a few weeks is rising. "We will not have to play with the handbrake, but can you imagine if we lose against our former coach and our former player and iconic captain? It would be a bit of a stain," said RMC consultant and former PSG player Jerome Rothen. There could be a mental block on this match, so if we could avoid Chelsea, it would not be worse. I would prefer that we reserve it, why not, for a semi-final or a final. he Tuchel factor will be important. Because playing his former coach, who was still in office not even three months ago, there will probably be a desire for revenge. There will be Thiago Silva in the team too. This can excite the Chelsea players all the more to do better than compete with PSG." Answer on Friday with the draw for the Champions League quarterfinals.