FOOTBALL – OM Mercato : Arturo Vidal in the plans of Jorge Sampaoli ?
Arrived at OM during the season, Jorge Sampaoli is looking for his men, in order to constitute his own team for next season. He would have thought Arturo Vidal according to the relatives of the midfielder of Inter Milan.
Players with the profile sought by Sampaoli
Jorge Sampaoli was officially appointed OM coach on February 26. He took the place of André Villas-Boas who resigned. During his presentation to the press, the new Olympian said he will try to finish the season well with the team found in place, and then he will be able to choose his men, afterwards, for next season. "In the short term I want to return to the fundamentals, the rhythm. We'll start working on the game to solve the short-term problems. We need to be competitive quickly. The role of the staff is to try to turn around the results of the club. This is a challenge for me … ", had said the Argentine technician. On the question of the summer mercato, he said: "it is medium term".
The new president of OM, had followed him, announcing the color on the next transfer market of the Phocaean club. "We are starting a new adventure with a coach with a very particular philosophy of play, with his own style. It is necessary to adapt to this and give him profiles of players to be able to implement the desired game. […] Since the first day, we are working together to find solutions for the next summer market," said Pablo Longoria.
OM : Arturo Vidal questioned by the new coach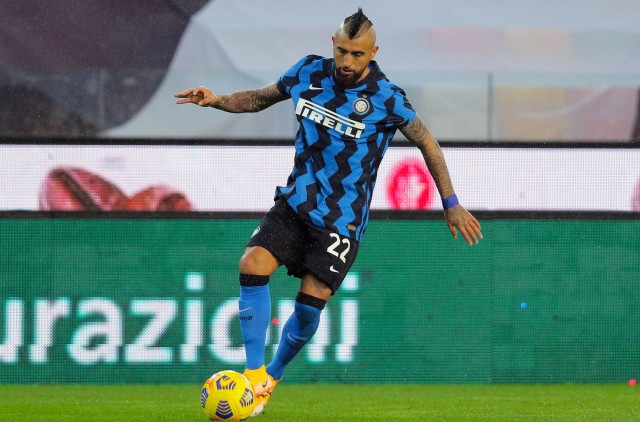 While waiting for the period of transfer of players, Jorge Sampoli has checked off names. According to the entourage of Arturo Vidal, whose words are reported by "La Tercera", the coach of Marseille came to the news for the 33-year-old player. "He contacted him because he wants him at Olympique Marseille. He was pleased. We have to see what the project of Inter will be next season," explained a close friend of the Chilean international to the daily newspaper. Former coach of Chile (from November 2012 to January 2016), Jorge Sampaoli has trained Arturo Vidal. The latter was even in the winning team of the Copa America 2015 with the new coach of OM. The two men therefore know each other well.