PSG Mercato: Mbappe, the financial arrangement of Real unveiled!
Despite his recent release admitting that a recruitment of Kylian Mbappe would be very complicated for Real Madrid this summer, Florentino Perez would still be interested in the PSG striker. And according to the latest news, the president of the Madrid club would even have already planned everything to try a big move in the off-season.
Florentino Perez ready to do anything for Mbappe?
"If Mbappe does not come this year, nobody will commit suicide. If things are not done, it's because they can not be done," Florentino Perez recently said on the set of the program El Larguero. However, with one year of contract in the French capital, the number 10 of Paris Saint-Germain is not really an untouchable. And that, the Real Madrid boss knows very well. Especially since the 2018 World Champion has still not given an answer to Nasser Al-Khelaïfi regarding the renewal of his commitment.
Despite his statements, the Spanish businessman would therefore have made Kylian Mbappe his big dream for the next transfer window. According to the newspaper Le Parisien, Perez would see an arrival of Mbappe at Real as a "sporting, political and economic obligation. "He would thus have launched his machine to prepare this possible big move.
The plan of Perez and Real for Mbappe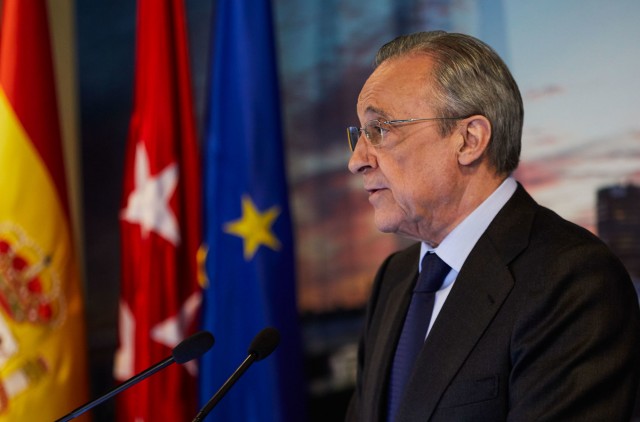 Indeed, the regional daily explains that Real Madrid and its president Florentino Perez do not let go of the former striker of AS Monaco. To succeed in this huge project, the president of the White House and his general manager, Jose Angel Sanchez, would work on several plans and financial arrangements. Even better, the Madrid leaders would even have the support of several banks that "are ready" to "grant them a loan to finalize the arrival of the French star" and thanks to the sale of players, including Gareth Bale, Isco, Marcelo, Luka Jovic, Mariano Diaz or Dani Ceballos.
According to the same source, the Merengues are even confident about the outcome of this case because the arrival of Mbappe would guarantee the presence of Zinedine Zidane on the Real bench for a long time.