FC Nantes : FCN taken down by Juve's coach
While FC Nantes held off Juve on Thursday night, the Old Lady's coach took a swipe at FCN after the game.
The FC Nantes made the prognosis thwarted Thursday night in Turin. Despite a first quarter of an hour extremely difficult where the Nantes logically conceded the opening goal of Dusan Vlahovic, on an exceptional pass of Angel Di Maria at the origin of the action. But little by little, Antoine Kombouaré's men freed themselves in this match, and the second half is the perfect example.
More efficient in the pressing, FC Nantes was also solidified in the defensive field, and ended up being logically rewarded before the hour mark, on an exemplary counter-attack concluded by Ludovic Blas. At the end of the game, Juve came close to winning a penalty, which was not awarded after consulting the video assistance. The score will not change, and FC Nantes will have the means to dream at the Beaujoire next Thursday.
Juve-FC Nantes : Massimiliano Allegri thought he would win easily against FCN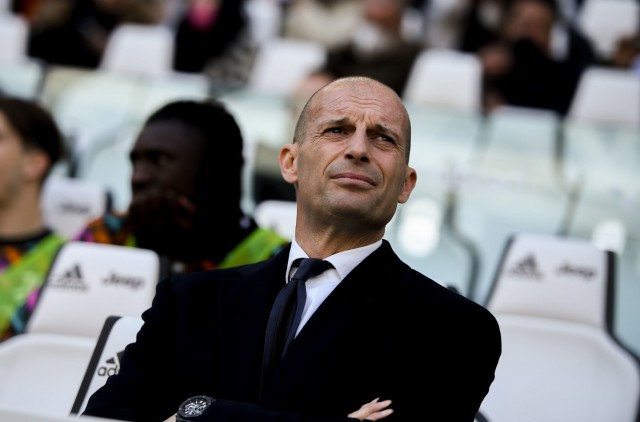 After the final whistle, Massimiliano Allegri appeared in a press conference. Frustrated with the draw of Juventus on its home turf, the coach of the Old Lady admitted that he hoped to win this game quite easily. "The Europa League is not easy to win, because there are important and strong teams. It's not easy, meanwhile, let's try to dive back into the championship and then prepare Nantes. This 1-1 wakes us up and will encourage us to be much more careful in France. I'm sure it will. Everyone thought that Juventus could win 4-0 and I hoped so too, but that's not the case, maybe there is a little disappointment, but we must not give up."
These are statements that Antoine Kombouaré will certainly use next Thursday in the locker room to motivate the players of FC Nantes. With this draw at Juventus Stadium, the Canaries have taken a slight option on the return match, and will have to achieve the same kind of performance in six days at the Beaujoire.