FOOTBALL – AS Monaco Mercato : Alexander Nübel makes a huge confidence about his future
AS Monaco Mercato: Alexander Nübel, Goalkeeper on loan from Bayern Munich to ASM, has made a surprising statement about his future.
AS Monaco Mercato : Alexander Nübel says more about his future
Alexander Nübel arrived in the Principality last summer. He was on loan for two years from Bayern Munich. The Goalkeeper trained at Schalke 04 was announced as the future number 1 of the Mannschaft. However, his progress was slowed down by Manuel Neuer. The Bavarians wanted to prepare the succession of their legend by recruiting Alexander Nübel. Disappointed by his playing time, he had asked to leave. It seems that the fate of the two Goalkeepers is once again linked.
The German Goalkeeper spoke about his future in the German media Spox. The journalist Johannes Ohr asked him what would happen to him if Manuel Neuer were to extend at Bayern Munich. "If he is still there, it makes no sense for me to come back." Alexander Nübel is on loan until 2023 with AS Monaco. He feels good on the Rock and the club is satisfied with his performance. Discussions could take place between the two clubs for a permanent transfer of the 26-year-old player. Especially since the Monegasques were already in contact with Bayern Munich about Tanguy Kouassi.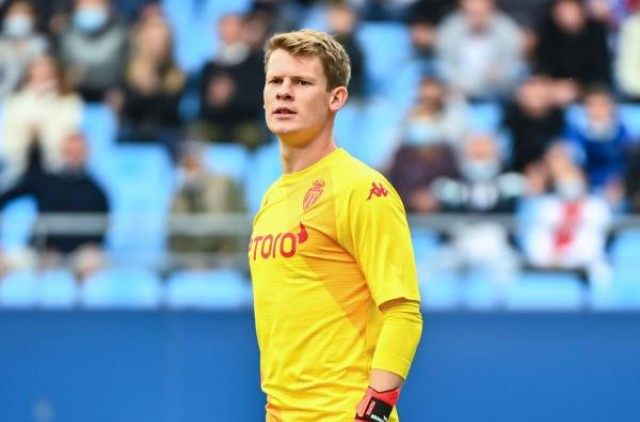 AS Monaco wants to play in the Champions League
The ASM has achieved its 7th consecutive victory last Sunday. The club of the Principality is the most in-form team in the French championship. The players are on a mission to snatch the Champions League. They are three points ahead of OM. They are now looking forward to the upcoming clash between Stade Rennais and Olympique of Marseille on the 37th day. For their part, Monaco will go to Lille this Sunday in search of an eighth consecutive victory. Then, they will host Stade Brestois before receiving RC Lens for the last day of the championship. The Monegasque have three games to win to qualify for the next Champions League.