FOOTBALL – PSG Mercato : Mauro Icardi is leaving, his successor arrives in Paris
Except for a surprise, Mauro Icardi should not be at PSG next season. Paris SG would even work on the succession of the Argentine striker.
A big sale expected for Mauro Icardi this summer?
Definitely transferred to Paris Saint-Germain in July 2020 for a check of 50 million euros, after a successful loan of one season, Mauro Icardi is now a shadow of his former self in the team of Mauricio Pochettino. Between his marital problems with the sultry Wanda Nara, the former Inter Milan striker seems to have lost all desire to play soccer. However, some still remember his moments of glory at Inter Milan. This is the case of Fernando Tissone, who advises Icardi to leave PSG to find his best level.
"He is in a team that does not suit him. It is very difficult to put him in the system. The best choice would be to find another club, another team, because he is a very strong player," the former Atalanta Bergamo Argentine midfielder told CalcioMercato. Despite a contract running until June 2024, the 29-year-old Argentina international would therefore be heading towards an inevitable transfer that Paris Saint-Germain should not refuse. And this is good news because Newcastle would be ready to sign a big check to Nasser Al-Khelaïfi for the compatriot of Lionel Messi.
After losing Pierre-Emerick Aubameyang in January and about to see Alexandre Lacazette leave freely at the end of the season, Mikel Arteta wants to strike a big blow next summer. The Arsenal manager would then have set his sights on the Parisian number 9. According to the media HITC, the Gunners should send an offer to Paris SG for the Rosario native. Valued at 28 million euros by the website Transfermarkt, Icardi is worth much more according to his managers, between 30 and 35 million euros. A former member of the Parisian club could make a comeback in order to eventually replace Pochettino's protected.
PSG Mercato: Moses Kean back to replace Icardi?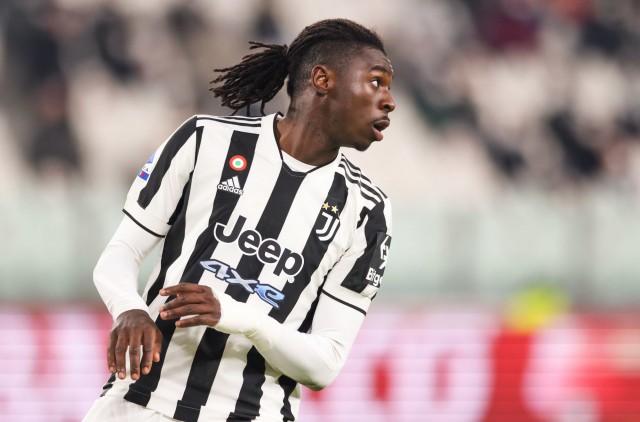 In fact, according to information gathered by CalcioMercato, Juventus Turin could let go of Moses Kean during the next summer mercato. Looking for a replacement for Paulo Dybala, who will leave the Old Lady freely at the end of the season, the Bianconeri would target Giacomo Raspadori as a priority and could therefore place Kean on the market, as the two Italian international strikers are considered incompatible.
Loaned to PSG by Everton during the 2020-2021 season, the player who still belongs to the English club until June 2024 has left good memories in the capital with notably his 17 goals and 1 assist in 41 matches in all competitions. Still interested in the 22-year-old player, the Parisian leaders could quickly move to complete his signature, the native of Vercelli having already made the Red and Blue his priority in case of departure.
Case to follow for Moses Kean and PSG…