Real Madrid Mercato: Carlo Ancelotti's successor found in England
According to reports, Carlo Ancelotti is expected to leave Real Madrid at the end of the season, and his successor has been found in England.
Real Madrid dominated Barcelona 4-0 on Wednesday at Camp Nou thanks to a hat-trick by Karim Benzema. This victory allows the Merengues to advance to the Copa del Rey final against Osasuna. Carlo Ancelotti's team is still in the running for a double this season. Next week, Real Madrid will face Chelsea in the quarter-finals of the Champions League.
Alongside this resounding victory against Barça, the future of Carlo Ancelotti at Real Madrid remains uncertain. Pursued by the Brazilian federation for several months, the 63-year-old coach is said to be the favorite to succeed Tite as the Seleçao coach. With this in mind, Real Madrid's leaders are working behind the scenes to find his ideal successor. After considering Mauricio Pochettino, Thomas Tuchel, Xabi Alonso, and Raul, the Merengues have reportedly identified a new name.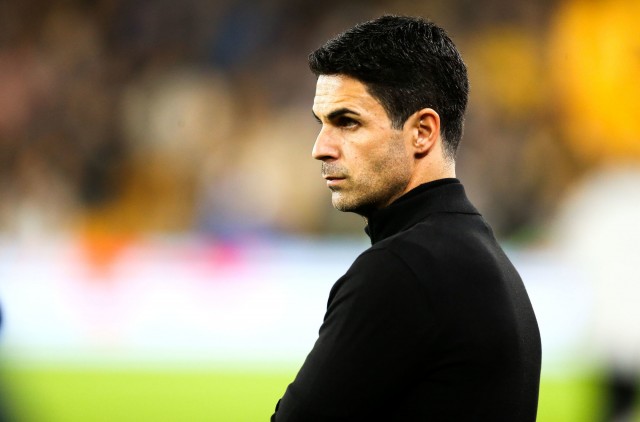 Real Madrid Mercato: Real interested in Mikel Arteta
According to information from the English newspaper The Mirror, Real Madrid would be interested in Arsenal coach Mikel Arteta. The Spanish technician has managed to bring the Gunners back to the top after several difficult seasons. Arsenal could win their first English championship title in 19 years. The results obtained by Mikel Arteta with the London club would have convinced the Merengues.
Since his appointment at Arsenal, Mikel Arteta has also allowed young players to progress, such as Gabriel Martinelli, Bukayo Saka and Emile Smith-Rowe. The Real Madrid management would like to recruit the Gunners coach to allow the new Madrid generation to take a step forward.
However, the Merengues could face several obstacles in the Mikel Arteta file. The 41-year-old coach is under contract with the Gunners until 2025. In addition, Arsenal's leaders would not be willing to let the Spanish technician go.