FOOTBALL – Juventus Mercato: Pirlo serene about his future in Turin
Currently 5th in Serie A, Juventus will not be crowned this season. Andrea Pirlo arrived at the club last summer and is plagued by the poor results of the Bianconeri. If some people announce his departure at the end of the season, the Italian technician remains unconvinced.
Soon the end for Andrea Pirlo at Juventus?
Andrea Pirlo is far from succeeding in his debut on the bench of Juventus of Turin. With its Saturday against Crotone, Inter Milan has made a big step towards the title. Juve (5th) is fighting for a qualification for the next Champions League. The band of Cristiano Ronaldo was eliminated to the surprise by FC Porto in the round of 16. Only a victory in the Italian Cup could save the season of the non-two time champion. But for La Gazzetta dello Sport, even this title would not be enough to keep Pirlo in the team. The Italian daily says that the former midfielder will be fired at the end of the season. On the eve of the match against Udinese, the 41-year-old is calm about his future. "I am calm about my job, about what I have to do. I am not influenced by all these rumors. I'm focused on what I have to do, which is to take the club to the Champions League and try to win the Italian Cup [against Atalanta on May 19]," he told a press conference.
Towards a turbulent end of the season for the Bianconeri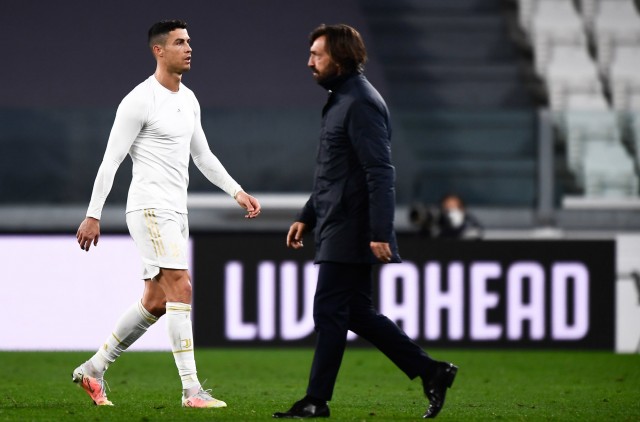 In addition to the case of Pirlo, the Italian media announces important changes at Juventus. Massiliano Allegri could notably sign his return to the bench. He is free since his dismissal from Juve in 2019. Flagship recruit of the Old Lady, Cristiano Ronaldo could also take the door. A return to Manchester United is mentioned. Changes should also take place at the administrative level. Pavel Nedved and Andrea Agnelli could leave the Piedmont. The president of the Bianconeri has recently been weakened by the Super League project.