FOOTBALL – Man United Mercato: Manchester has found how to forget Pogba
Man United leaders are working to find a successor to Paul Pogba who will leave for free. The Red Devils want a player from Leicester.
Man United wants Youri Tielemans
It's no secret that Paul Pogba has a desire to leave Manchester United. The French international has refused all offers of contract extension made by his club. The 28-year-old midfielder, who scored last night against Burnley, will leave a gap if he leaves. Thus, the United are already working to find a successor.
This player could be Youri Tielemans. The 24-year-old Belgian international plays for Leicester. Trained at Anderlecht, he is also on the table of two members of the Big 4, Liverpool and Arsenal. Youri Tielemans, currently under contract with the Foxes until June 2023, does not want to extend his adventure for the moment. His contractual situation added to the fact that he is the best player of his team this season make him a coveted man. His transfer could be worth 40 million pounds.
According to the English media, Daily Express, Tielemans is one of the options chosen by the Red Devils who have already faced several obstacles in this quest.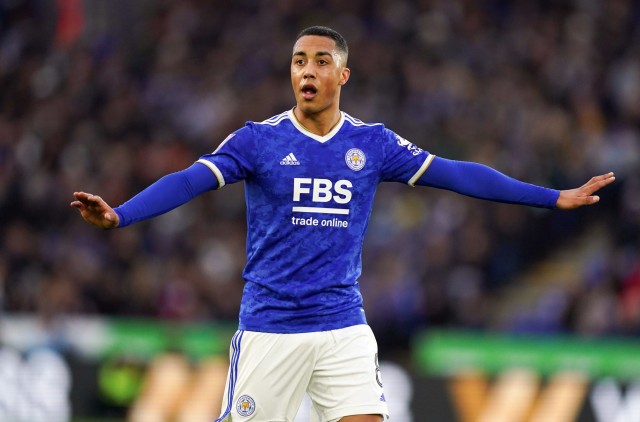 Man United Mercato: The Paul Pogba puzzle
Originally, Manchester United officials wanted to buy a world-class midfielder to pair with Paul Pogba and Bruno Fernandes, but the Frenchman's contractual situation worsened and the Mancunians had to change their mind. The Manchester United midfielder is one of the weak points targeted by the club's latest coaches Ole Gunnar Solksjaer and Ralf Rangnick. They had to deal with a midfield consisting of Nemanja Matic, Scott McTominay or Fred.
That's why the Red Devils wanted to acquire the services of two Premier League stars in midfield, Declan Rice of West Ham and Kalvin Phillips of Leeds. As far as Declan Rice is concerned, the file is very complex. The competition will be very tough, the Hammers captain is being courted by Chelsea and Manchester City and the club has valued him at 100 million pounds. Regarding Kalvin Phillips, if a departure was the trend, he is now close to signing a new long-term contract with his training club Leeds. The quest to find a successor to Paul Pogba will be long for Manchester United.