FOOTBALL – PSG Mercato : A big confirmation for Hugo Ekitike
PSG Mercato: President of Stade the Reims, Jean-Pierre Caillot confirmed the trend concerning the future of Hugo Ekitike, tracked by Paris.
PSG Mercato : A deal in sight for Hugo Ekitike
Author of 11 goals and 4 assists in 26 games, Hugo Ekitike is one of the revelations of the season. The performances of the striker of Stade the Reims would not have left the leaders of Paris Saint-Germain unmoved. Despite the extension of Kylian Mbappe, PSG intends to strengthen its attack during the summer mercato. The Parisian board wants to forget the flop Mauro Icardi. The center forward is also pushed towards the exit. Interested in Ekitike, Paris would nevertheless be close to being overtaken by Newcastle United in this case. President of the Champagne club, Jean-Pierre Caillot confirmed the trend on France Bleu Reims. The nugget from Reims is close to a transfer to the Magpies this summer as the boss of the Stadistes assures.
A big check already promised to Reims this summer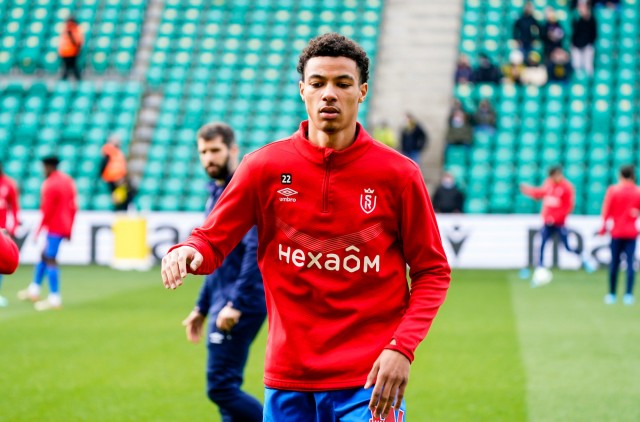 According to Jean-Pierre Caillot, the ball is now in Hugo Ekitike's court. "Today, it is very concrete. And on the table, there is one that suits us very well. An offer that, in my opinion, is interesting for the player and it is now up to him to make his choice, it is not up to me. From now on, it is his advisors who must advance on this file. And if at the time of writing this is not done, it is because his advisors have not yet wished to move forward with this club, "said President Caillot.
According to Foot Mercato, Stade de Reims and Newcastle United have already agreed on the transfer of Ekitike. The online media reveals that the Magpies would offer 36 million euros as a transfer fee, 6 million more than their previous offer in the winter. The Premier League side is also expected to pay 10 million euros as a bonus in this deal. Reims could therefore pocket more than 45 million euros by selling its lanky striker to Newcastle.