FOOTBALL – PSG Mercato: Kylian Mbappe to Real Madrid for 200M€, a deal in sight?
With a year to go before the end of his contract at PSG, Kylian Mbappe has still not extended his contract with the capital club. Real Madrid wants to take advantage of this to convince the French striker to join La Liga. Florentino Pérez is even ready to make a splurge for his transfer this summer.
Mercato: Kylian Mbappe at Real Madrid this summer?
In negotiations with his leaders for several months, the striker Kylian Mbappe has still not followed through on the extension of his contract, which expires on June 30, 2022. In search of a new headliner to replace Cristiano Ronaldo, who left for Juventus Turin in 2018, Real Madrid has been hitting on the French international striker from Paris Saint-Germain in recent years. Given the contractual situation of the 2018 world champion, the Madrid club wants to try its luck again and Florentino Perez is ready to drop a totally disproportionate envelope to enrich with Mbappe the staff of coach Carlo Ancelotti.
Indeed, according to information from the newspaper Ok Diario, the president of the Merengues is now willing to pay the 200 million euros claimed by his counterpart Nasser Al-Khelaïfi for the sale of Mbappe. Still according to the same Spanish source, this major operation in preparation at Real Madrid will be done after big sales of several champions. Gareth Bale, Marcelo or Isco can thus leave the group of Carlo Ancelotti. An arrival of Mbappe to make the happiness of Karim Benzema during the matches of La Liga and Uefa Champions League.
Mercato PSG : Benzema wants to play with Mbappe in Real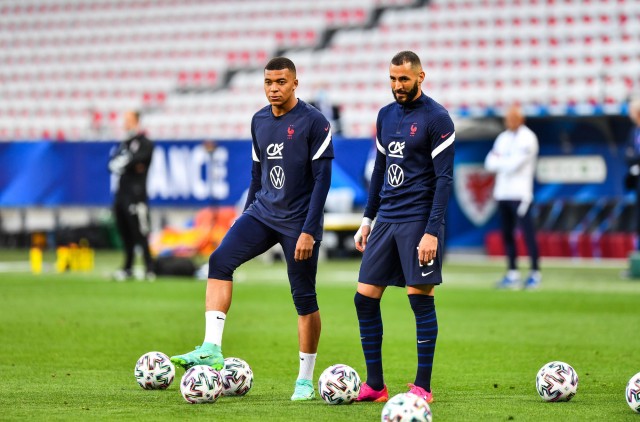 While the Spanish media continues to fuel the rumors around the future of the former AS Monaco forward, Karim Benzema continues his operation seduction towards the number 7 of Paris Saint-Germain. After recently suggesting that Mbappe would be "welcome" at Real Madrid if he were to sign this summer, the French international has put the case again in an interview relayed by Marca.
"Kylian is a young player with immense quality and he is a good boy. Of course he would be welcome at Real Madrid, but which team would not sign him without hesitation? He has a contract at PSG for now, but we'll see what he decides," said Benzema.
It remains to be seen what Neymar's teammate will decide for the rest of his career.