FOOTBALL – PSG Mercato : Official, Lionel Messi says goodbye to Barça
After Joan Laporta, it is the turn of Lionel Messi to speak after the announcement of his departure from Barcelona. The Argentine striker will bid farewell to his club this Sunday at a press conference in the Camp Nou.
Time to say goodbye between Barcelona and Lionel Messi
A page of the modern history of FC Barcelona will turn this Sunday. Following the official announcement of his departure from Barcelona, Lionel Messi will speak for the first time. The former captain of the Blaugrana will be in a press conference this Sunday at 12pm at the Camp Nou. For several Iberian media, the six-time Golden Ball winner will give the reasons for his departure from Barcelona. A few hours before him, it was Joan Laporta who lent himself to the exercise. This exit will also serve as a farewell for La Pulga with his club of always. Several local sources assure that the Argentine has already said goodbye to his teammates at a dinner held in his Catalan home.
Imminent officialization of Messi in Paris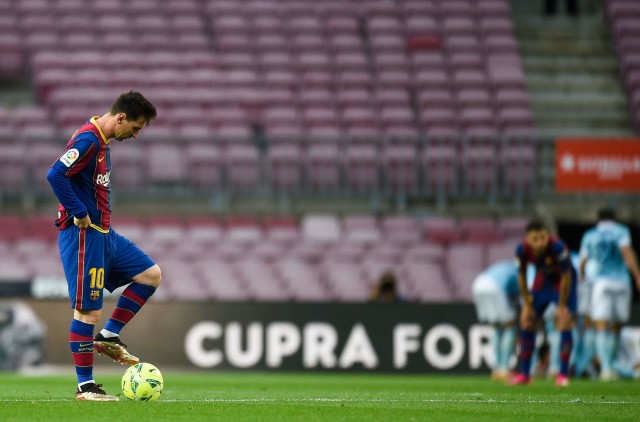 On the departure of FC Barcelona, Lionel Messi is announced in Paris Saint-Germain to which he would have already given his agreement. PSG is currently the only club able to meet the salary requirements of La Pulga. Manchester City, once in the race to recruit Messi, has just slammed 117 million euros to offer Jack Grealish from Aston Villa. A signature of the captain of the Albiceleste at the Skyblues seems even more unlikely as the English midfielder will wear the number 10 at the Citizens.
Unless there is a spectacular turnaround, the club of the capital is about to offer the mythical Argentine number 10 for zero euros. Lionel Messi is expected to sign a two-year contract, plus an option. His annual salary in the capital should be 35 million euros. Several sources close to the club indicate that the announcement of his signature in favor of PSG should occur by Tuesday.