FOOTBALL – RC Lens Mercato : RCL offer for Danso's transfer
RC Lens has been rejected for Kevin Danso for the first time, but is now ready to complete the transfer of the central defender from FC Augsburg. This, in view of the Ligue 1 match against Stade Rennais on Sunday.
RC Lens : Danso's transfer to be completed before Stade Rennais?
With five days to go before their first match of the season in Ligue 1, RC Lens has still not recruited a replacement for Loïc Bade, who was transferred to Stade Rennais. And as if by pure coincidence, it is the new club of their former central defender that the Sang et Or will face on Sunday (1pm) at Roazhon Park. RCL would have decided to go on the offensive to complete the transfer of Kevin Danso from FC Augsburg, in order to qualify him with the Professional League (LFP) for the trip to Rennes. This is the information relayed by the Twitter account MSV Foot, this Tuesday. The Austrian's value on the transfer market is estimated at €5 million and he is under contract until 2024. However, the Bavarian-based club has already rejected a first proposal from Racing Club, considering his offer "not at all in line with the market".
Kevin Danso unwanted at FC Augsburg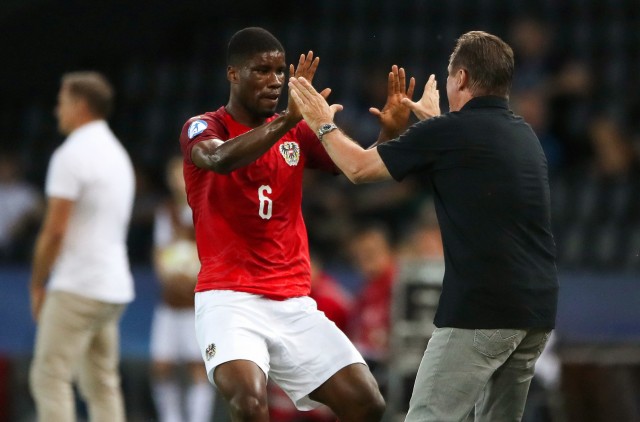 Kevin Danso is a 22-year-old center back who was trained and launched in the Bundesliga by FC Augsburg. He played 3 years in a row (2016-2019) in the elite league in Germany. But the last two seasons, the RC Lens target spent them outside the Bavarian club. He was first loaned to Southampton (Premier League) in the 2019-2020 season, and then to Fortuna Düsseldorf in German D2 last season. The Austrian international (6 caps) made good use of his time in the lower division to get back on track. And he succeeded, because he played 33 games in Bundesliga 2 and was a starter 31 times, scoring 2 goals and providing 3 assists for Düsseldorf. Will Kevin Danso discover Ligue 1 after the German and English leagues?