FOOTBALL – Liverpool Mercato: Jürgen Klopp wants to sign a top Englishman
Liverpool is interested in Fabio Carvalho, a 19-year-old nugget playing for Fulham. The attacking midfielder is at the end of his contract next June.
Liverpool Mercato: Klopp interested in Fabio Carvalho
The Liverpool Reds are the best placed in the race for English nugget Fabio Carvalho, 19-year-old player from Fulham. Born in Portugal, Carvalho plays for the English youth teams. He has already scored 7 goals and provided 4 assists this season. Performances that attract attention at this age, especially since the Portuguese is at the end of his contract with Fulham next June.
In the last hours of the mercato, the Liverpool Reds had finalized an agreement with Fulham for a transfer of 10 million euros. Unfortunately, the papers arrived too late, after the close of the winter market. The Reds are currently working to finalize a new agreement. Liverpool continues to position itself to hire the best talents of tomorrow, after buying Harvey Elliot, Diogo Jota, Luiz Dias. Jürgen Klopp confirmed that his club is still in contact with the attacking midfielder. The Reds want to finalize the deal as soon as possible, because they know that many clubs are interested in his profile.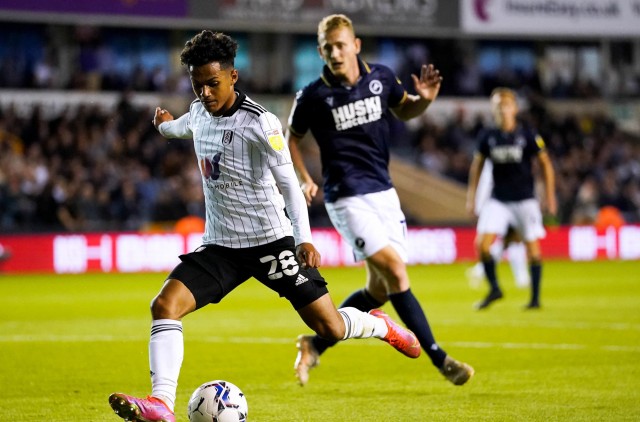 Chelsea, Dortmund and Bayern are also in the running
Liverpool has a head start, but in soccer everything goes so fast. Chelsea, Dortmund and Bayern also want to acquire the services of the young Fabio Carvalho, who is exploding with Fulham this season. The standing of the player's courtiers shows how high his potential is.
Fulham is 1st in the championship, it will face Manchester City in the Emirates Fa Cup, a new opportunity for Fabio Carvalho to show his talent to the world, but especially to face the best in Europe. The competition will be tough with clubs that have the means to turn the head of Fabio Carvalho, Klopp will have to put the package to win this battle.