FOOTBALL – Real Madrid Mercato: A former Merengue soon back
Real Madrid Mercato: After the failure in the Kylian Mbappe file, Madrid would like to repatriate a former striker of the club.
Real Madrid Mercato: Former Madrid talent in the sights
Real Madrid closed an outstanding season with the first league and cup double since 2017. The Merengues won their 14th Champions League and 35th Spanish championship title, a record. Nevertheless, the club does not want to stop there and wants to repeat this feat next season. Moreover, following the failure in the Kylian Mbappe file, Real is still looking for offensive reinforcements.
According to MARCA, Madrid will not recruit a new striker. In fact, Carlo Ancelotti will trust a player from the Fabrica. The Italian coach wants to install the Spanish striker, Borja Mayoral, as an understudy to Karim Benzema. The 25-year-old striker seems to have convinced Real's leaders to bring him back after six seasons spent on loan. This season, Borja Mayoral was on loan in the suburbs of Madrid to Getafe. This loan proved to be positive as the striker scored 6 goals in 18 games, contributing to the maintenance of Getafe. After Luka Modric's contract extension, Real Madrid continues to focus on internal solutions.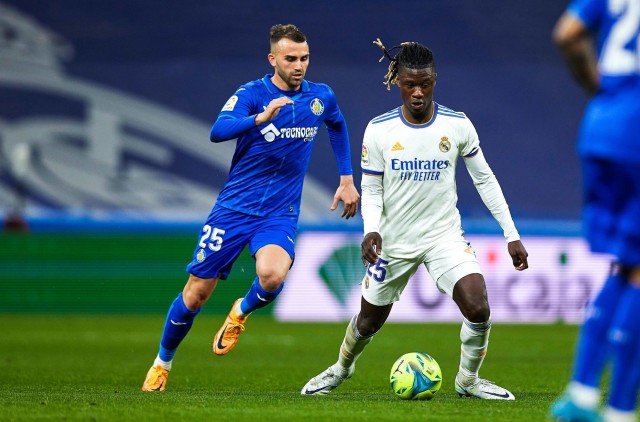 Real Madrid Mercato: The Merengues turn to Benzema
The choice to sign Borja Mayoral shows that Real Madrid has confidence in Karim Benzema. The Merengues do not want to compete a world-class striker with the French international. The Borja Mayoral track is a transitional choice that will allow Real Madrid to recruit a great striker at the end of the contract of Karim Benzema. Madrid want to repeat the same strategy as with Alvaro Morata, who returned to Real Madrid after several years on loan. This maneuver paid off, as the Spanish striker was one of the main architects of the Merengues' cup and championship double in 2017.