FOOTBALL – Barça Mercato: A strong man of Guardiola dreams of Barcelona!
Barça Mercato : Back in the limelight at the end of the season, the Blaugrana could recruit an executive from Manchester City this summer.
Barça Mercato: A transfer is being prepared with Manchester City
After completing the sale of some players, the Blaugrana could make big moves during this summer mercato. Barça still has a special status in the soccer world and the club continues to be prestigious. The peculiarity of Barcelona always attracts the best players in the world, such as Robert Lewandowski, who favors the Barça offer over others. In addition, one of the former teammates of the Polish striker is also open to the idea of one day wearing the shirt of Barcelona. According to Bild, İlkay Gündoğan would dream of joining Barça this summer. The German international is at the end of his contract in 2023 with Manchester City and talks for an extension have stalled.
Moreover, the former Borussia Dortmund midfielder has seen his playing time reduced this year with the arrival of Jack Grealish. The recruitment of the English international has pushed Bernardo Silva into the midfield and İlkay Gündoğan has been relegated to the bench. The Gelsenkirchen native is not happy with the situation. The 31-year-old German international would like to make the big move and join his compatriot Marc-Andre Ter Stegen at Barca.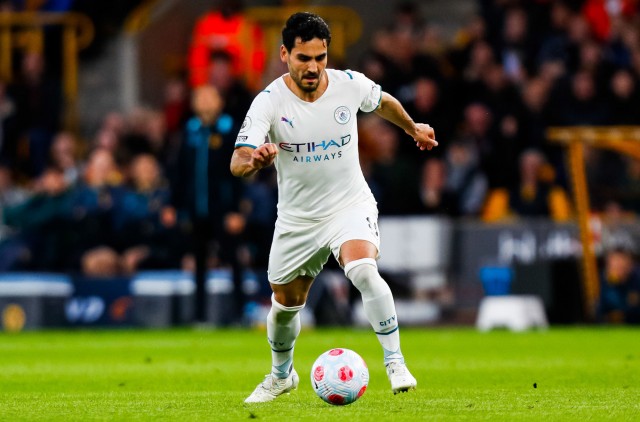 Barça Mercato: An overhaul of the midfield this summer?
The Blaugrana will rebuild their squad this summer. Xavi arrived during the season, so the Spanish coach has not put his hand on the recruitment. Nevertheless, the summer market offers the club the opportunity to recruit players capable of playing under Xavi. With this in mind, the Catalan midfield will undergo many changes. Franck Kessié should arrive, while Frenkie de Jong could leave. The club is thinking about Bernardo Silva to replace the Dutch international, but the file looks complex because of the amount requested by the Skyblues. The English club is asking for 100 million euros to release the Portuguese winger.