FOOTBALL – Sean McVay pumps brakes on Cam Akers' return: 'Target's always potentially been' Week 18 or playoffs
Los Angeles Rams coach Sean McVay pumped the brakes on running back Cam Akers returning to the lineup for Sunday's game against the Baltimore Ravens.
In the wake of referencing prior in the week that Akers, who got back to rehearse amazingly quick in the wake of experiencing an Achilles injury in July, could possibly play in Week 18, McVay said Thursday that "the objective's dependably possibly been" the season finale against the San Francisco 49ers or the end of the season games.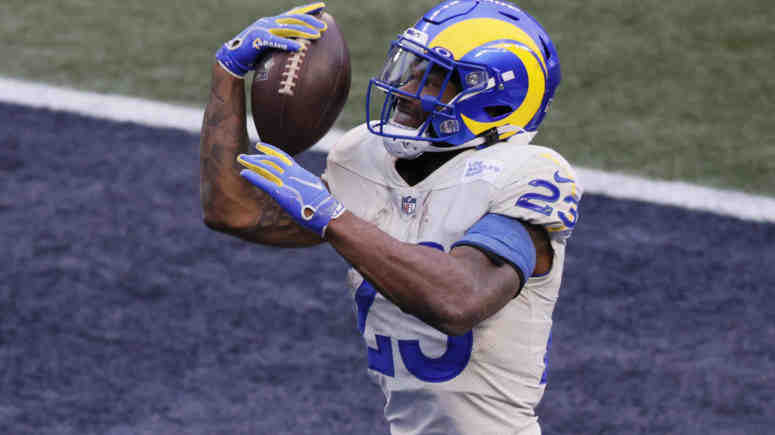 "That was consistently the course of events that we've had set up," McVay said, through the Los Angeles Times. "He has most certainly surpassed our assumptions to try and be accessible now. Thus, I would say the Niners game, or the end of the season games is the thing that we've generally sort of pinpointed as the likely spots.
"However, the manner in which he rehearsed last week made for this present week a chance also."
The Rams designated Akers to return from IR on Dec. 23, five months after his Achilles' tear. With Darrell Henderson heading to injured reserve this week, L.A. could use Akers but won't push the RB back into the lineup too soon.
"Cam's actually attempting to get back – – let me say that – – he's actually attempting to get back," partner Jalen Ramsey said later practice. "By and by, I really try to avoid the discernment that is similar to he's as of now back so he might be getting pushed to return or anything like that.
"No, an interaction and it's an excursion he'll keep on continuing, and he'll proceed to crush and recovery, and when all is good and well for him to feel 100% and prepared to return and add to the group, clearly, we going to invite him back, yet we don't need him not feeling better."
Sony Michel is in line to receive the bulk of the workload from the Rams backfield this week, with rookie Jake Funk as the backup.