FOOTBALL – Stade Rennais: It's not looking good for Clermont against SRFC
Stade Rennais FC, 4th in the Ligue 1 standings behind OM, are favourites to face Clermont Foot. SRFC will arrive fresh at Gabriel-Montpied.
Clermont worn out before facing Stade Rennais
Tonight, at 9pm, Ligue 1 will resume with the match between Girondins the Bordeaux and Olympique the Marseille. On Saturday, Stade Rennais will face RC Lens with the ambition to win to overtake or stay in contact with OM who is 2 points ahead in the standings. On the other side of France, Clermont will receive Stade the Reims against whom they must launch their 2022 year with a win to move away from the bottom of the table.
This match against Stade the Reims will be the beginning of a hellish rhythm for Clermont Foot 63 who will play a match almost every 3 days from January 16th. The players of the coach Pascal Gastien will travel to the field of As Monaco at the Louis II Stadium. After this match, they will face RC Strasbourg for their late match scheduled on January 19 by the LFP. After this difficult meeting, Clermont will face SRFC.
Can SRFC take advantage of Clermont Foot's fatigue?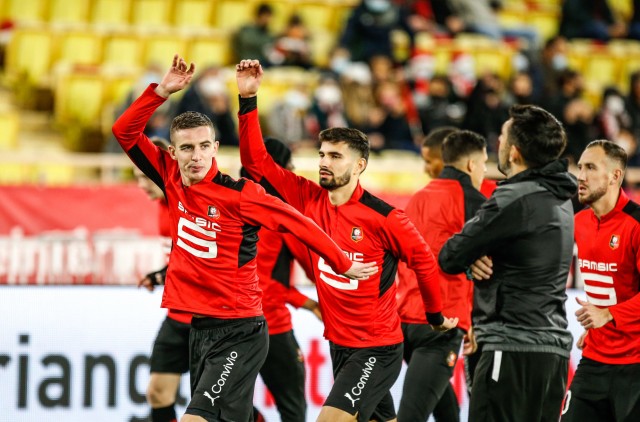 It is therefore the Stade Rennais FC who will arrive much fresher at this meeting, and therefore with a little more chance to win the match. The Ligue Football Professionnel announced the Clermontois' schedule, writing, "The Ligue 1 Uber Eats matches between Clermont Foot 63 and RC Strasbourg Alsace as well as between Angers SCO and AS Saint-Etienne have been rescheduled by the competitions committee."
Officially, Clermont Foot 63 – RC Strasbourg Alsace, a match of the 19th day of Ligue 1 Uber Eats initially scheduled for Wednesday, December 22, 2021 (21h), is scheduled for Wednesday, January 19, 2022 (19h). Bruno Génesio and his protégés have an opportunity to make a move.