FOOTBALL – ASSE Mercato : Dupraz reveals the backstage of his signature
Three weeks after his signature at ASSE to succeed Puel, Pascal Dupraz returned to the backstage of his arrival at the Greens.
ASSE: Dupraz, "it was a dream to coach AS Saint-Etienne
Pascal Dupraz is the new coach of ASSE since December 14. He replaced Claude Puel who was fired on December 5, 2021. He was hired for six months and his mission is clear: to keep AS Saint-Etienne in Ligue 1 at the end of the 2021-2022 season. The Greens are 20th with 12 points at mid-season. They are four points behind FC Metz and FC Lorient, 18th and 19th respectively. Despite the threat of relegation to Ligue 2 that places on the Loire club, the 59-year-old technician agreed to commit to the mission. And he justified his decision.
"It was a dream to coach the ASSE. I said it right away when Jean-François Soucasse (executive president of the club) called me… It's a childhood dream, to coach AS Saint-Etienne for a professional coach, it's a reference and I don't care if the team is 20th in my decision. From the moment I'm a coach without a club and ASSE contacts me, I only want to join Saint-Etienne," explained Pascal Dupraz on France Bleu Saint-Etienne Loire.
After three weeks at the head of the technical staff of the Greens, he does not regret his choice. "Every day here, I measure how special and unique this club is. We feel an incredible passion around the club," he said.
Pascal Dupraz disappointed by the disenchantment of fans at the moment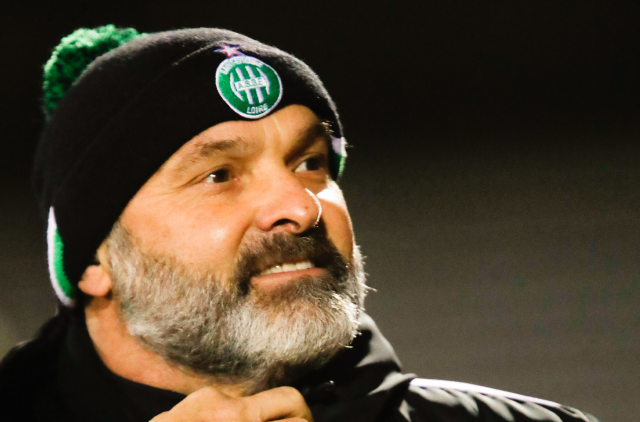 However, the new coach of the Stephanois is a little disappointed with the attitude of the club's fans at the moment. "We feel at the moment the lack of love of the fans. The dislike that gives rise to behaviors that can surprise. This is what surprised me the most since I've been here. The goal is to reconnect everyone. If we succeed, it will mean that it is a good sign," he told the radio.
Note that the green people protest against the management of the two presidents of ASSE: Roland Romeyer and Bernard Caïazzo. He had violently demonstrated against Angers SCO in League 1, October 22, and against Jura Sud, last Sunday in the 16th final of the French Cup.