PSG Mercato: Succession Mbappé, a mythical move for the Paris SG?
With Kylian Mbappe's decision on an extension pending, PSG could have a nice opening for his succession.
PSG would have an opening for Lewandowski
In case of Kylian Mbappe's departure, Paris Saint-Germain should strike a very big blow next summer for his succession. If Qatar has set up Erling Haaland as target number 1 for the post-Mbappé, Leonardo would also work on the track leading to Robert Lewandowski. Arrived freely in the summer of 2014 from Borussia Dortmund, the Polish striker is tied to Bayern Munich until June 30, 2023. After a decade spent in Bavaria, the 33-year-old could be tempted by a last big challenge under other skies before thinking of retirement.
Paris SG would love to be the home of Lewandowski if he were to make the decision to move on at the end of the current season. But that's not going to happen. At Bayern Munich, the tendency is clearly not for the Warszawa native to leave, as Oliver Kahn, the president of the Munich club, has let it be known.
"He's a phenomenon. Not only for the goals he constantly scores, but also for his level of play over the years. Of course we will try to keep Robert (Lewandowski) with us. We will do everything to keep Robert with us as long as possible (…) Contract negotiations with Robert Lewandowski, Manuel Neuer, Thomas Müller and Serge Gnabry? It goes without saying that we exchange ideas with all these players to understand what they want. This is part of the priorities of our agenda in the near future," explained the chairman of the Bayern Munich board in an interview with Sky Deutschand.
PSG Mercato: The price is set for Lewandowski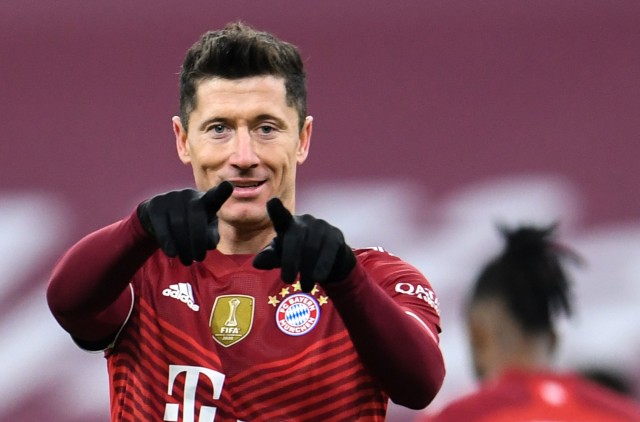 According to the same German source, despite the words of the president of Bayern Munich, Robert Lewandowski could well change air next summer. If he favors an extension in the Bundesliga, the Polish international could be cooled by the project that should be presented to him. According to Sport Bild, the Bavarian club wants to keep Lewandowski for a few more years, but on the condition that he agrees to lower his salary of 2 million euros per month.
If no agreement is found until the end of the season, the current leader of the Bundesliga championship could resolve to place him on the market next summer. And according to information from Bild, the Bayern management could agree to let him go for a check of 60 million euros. A check that would be used to launch an offensive for Erling Haaland. PSG is therefore warned!