AS Monaco: Good news for ASM before Bayer Leverkusen
A few hours before the return match of AS Monaco against Bayer Leverkusen in the Europa League, some good news are coming from the Principality.
AS Monaco was without some players for the first leg of the Europa League play-off against Bayer Leverkusen last Thursday. Despite this, the club of the Principality made the perfect match against the German club. ASM defeated Xabi Alonso's team (1-3), with a superb goal by Axel Disasi in the extra time. A week after this victory, the Monegasque must validate their qualification at the Louis-II stadium, during the return match, this Thursday (18:45).
On this occasion, the coach of AS Monaco should be able to count on Ruben Aguilar, injured, left the field at the 80th and replaced by Chrislain Matsima. According to information from RMC Sport, the defender is better summer should hold his place in two days. "Ruben Aguilar should be available for the second round against the German club. The injury to the ischios is not so serious for the lateral and the evolution of the last few days is positive, "reassured the media.
AS Monaco: Volland and Martins fit, Vanderson and Maripan out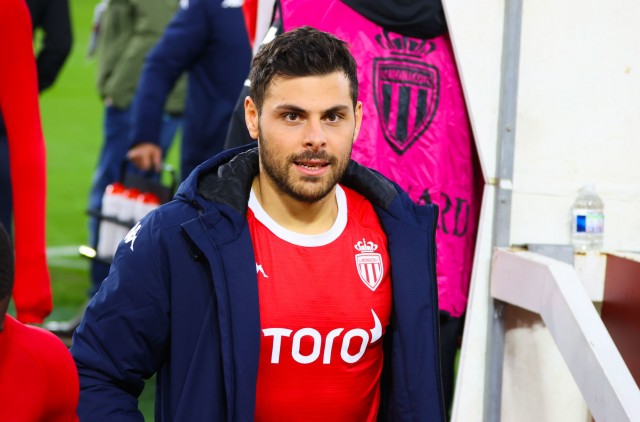 In addition to the right fullback, Philippe Clement could get two offensive players: Kevin Volland and Gelson Martins. Present in the group of the club of the Rock in Leverkusen, they remained on the bench. The German top striker had an ankle injury, and the Portuguese right winger had a thigh injury. According to the source, they should also be back in the group of Philippe Clement for the reception of Bayer Leverkusen.
On the other hand, AS Monaco will have to do without Brazilian right-back Vanderson and Chilean central defender Guillermo Maripan. Both suffering from knee problems, their unavailability against the Germans is announced by the radio.