FOOTBALL – Stade de Reims Mercato : Dortmund targets a striker from SDR
Stade of Reims Mercato: While Haaland is expected to leave Dortmund this summer, BVB multiplies the tracks and one of them leads to a striker from SDR.
Stade de Reims Mercato : Dortmund interested in a striker of SDR
It is something that is now a fact, Erling Haaland will leave BVB to join a new club. Although his new destination is not yet known, the future of the Norwegian leaves no room for doubt, and Dortmund must now find a replacement. Many players have been mentioned by the press for the succession of the center forward of BVB. Among them, a player from Ligue 1 would be tracked. Sport 1 announces an interest of the German club for Hugo Ekitike who plays in Stade of Reims.
The saga for the succession of Haaland promises to be particularly exciting, because BVB is far from being alone in this matter. In recent weeks, many clubs have been associated with the 19-year-old striker. Among the teams with which Dortmund is likely to be in competition for the Rémois, we find Chelsea, Newcastle, Arsenal or PSG. A fierce battle on the transfer market is therefore expected for the very talented player of Stade of Reims.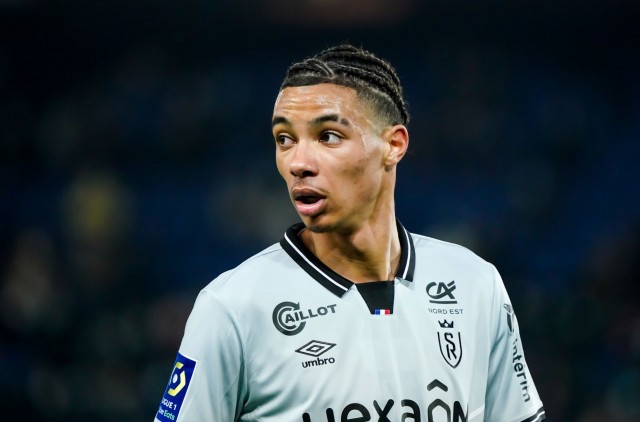 BVB multiplying leads to find Haaland's successor
The tracks are very numerous to replace Erling Haaland in Dortmund, and the name of Hugo Ekitike only increases the list of players supervised by the BVB to compensate for the departure of its striker. Thus, the German club follows, among others, Darwin Nuñez, (Benfica), Patrik Schick (Leverkusen), Sasa Kalajdzic (Stuttgart), Adam Hlozek (Sparta Prague) or Timo Werner (Chelsea). A list that shows that BVB has already prepared to lose its star player this summer.
On the side of Stade of Reims, Hugo Ekitike is also announced on the departure and his fate is no longer really debated. He should be sold this summer. If Dortmund wants to replace Haaland with Ekitike, it will have to fight and be more convincing than its competitors in this file that promises to be very agitated during the next mercato.