FOOTBALL – PSG Mercato: a hand from Barça with an undesirable?
Barcelona could help Paris to get rid of one of its unwanted players. Barca would be interested in a PSG midfielder.
A flop from Paris SG to FC Barcelona?
Paris Saint-Germain is essentially looking to reduce its wage bill during this winter mercato. In this sense, several departures are expected from the PSG side. A first departure has already been recorded with the loan of Rafinha to Real Sociedad but without an option to buy. Other elements such as Mauro Icardi, Sergio Rico, Collin Dagba or Julian Draxler are likely to leave the Parisian ship this winter. According to information from El Nacional, the Parisian club could receive an unexpected boost from Barcelona. The source reveals indeed an interest of Barça for Draxler. Xavi Hernandez, the new coach of the Blaugrana, would be attracted by the profile of the versatile German attacking midfielder.
Barça already fixed for Julian Draxler?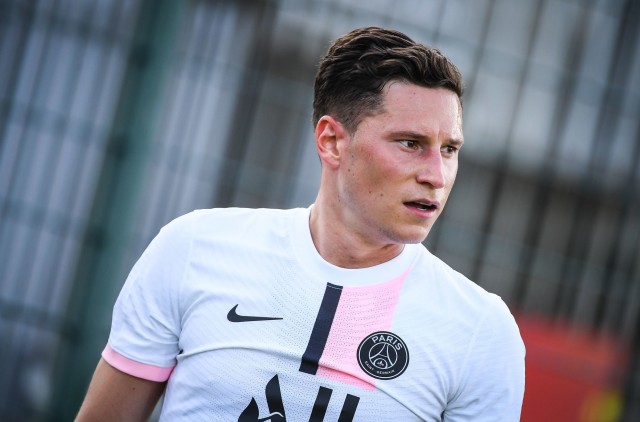 According to the Spanish-language media, Julian Draxler would not be against a move to Barcelona. The German international (56 caps/7 goals) would be "completely determined to embark on a new adventure", especially in La Liga. Barca would have already taken information on the 28-year-old midfielder. Paris Saint-Germain would ask only 15 million euros for the former Schalke 04. A sell-off when we know that Draxler had been recruited for 36 million euros in January 2017. Barred by competition and physical problems, the German has not managed to impose himself at PSG. This season he played only 14 games, including six as a starter, for two goals and as many assists. His current contract is valid until 2024. Unless there is a surprise, he should not honor it until the end.