FOOTBALL – Barça: A new lead for the succession of Luis Suarez
Following the departure of Luis Suarez to Atletico Madrid last summer, Barça lacks a prolific number 9 this season. According to the German press, the Catalan club would like to dip into the Bundesliga to get a striker.
Barça still looking for Suarez's successor
Unlike Lionel Messi, Luis Suarez was released by Barcelona last summer. The Uruguayan center forward is now a favorite of Atletico Madrid, leader of La Liga. For the Blaugrana, the management has not been able to compensate for the departure of El Pistolero, scorer of 19 goals in 31 games with the Colchoneros. Without a real prolific center forward, Barça still relies on Lionel Messi. But the new Catalan executive would like to sign a reinforcement able to make the Argentine blow. Bild reveals that the Nou Camp resident is preparing a move to the Bundesliga. If the name of Erling Haaland is often associated with Barcelona, it is another gunner of the German championship that is targeted.
André Silva on the table of FC Barcelona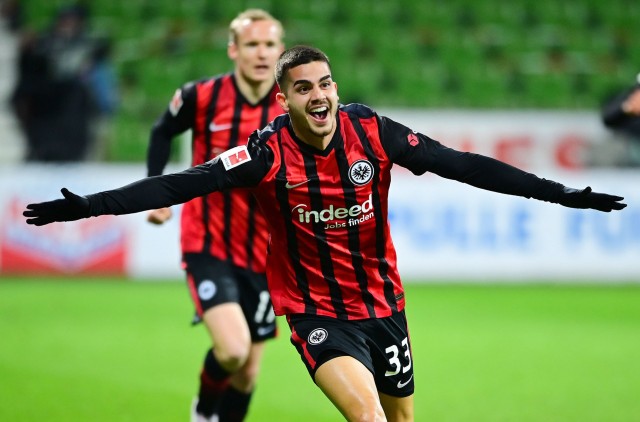 According to the newspaper, Barcelona would have checked the name of Andre Silva. The Portuguese forward is confirmed this season with Eintracht Frankfurt. The 25-year-old striker has already scored 21 goals and provided 5 assists in 24 Bundesliga appearances. Enough to arouse the interest of Barça in search of a real finisher. But as the source notes, the limited financial resources of the club are an obstacle in this case. Transfermarkt estimates the value of the player still under contract until 2023 at 37 million euros. An amount that will be difficult for the Blaugrana to raise unless they sell some elements this summer. Announced on the shelves of Barcelona, Andre Silva has already had experience in La Liga. He had been loaned to Sevilla during the 2018-2019 season. An exercise that he had finished with 11 goals in 40 games.