FOOTBALL – PSG Mercato: Lionel Messi expected in Paris to complete his arrival?
Now free to join the club of his choice after the end of his history with Barça, Lionel Messi is interested in PSG. Leonardo, the sporting director of the Parisian club, has already opened negotiations with the entourage of the Argentine star.
Leonardo is already negotiating with the clan Lionel Messi!
After more than 20 years of good and loyal service, Lionel Messi will play for another team than FC Barcelona from next season. After the official statement of the Blaugrana announcing the end of his adventure with the club, the Argentine international has begun negotiations with the management of Paris Saint-Germain. Indeed, according to the information of the Italian journalist Gianluca Di Marzio, negotiations have begun between the Parisian leaders and representatives of the Pulga.
However, the deal already looks very complicated for PSG, which will have to sell massively before hoping to go far in this case. But the Italian mercato specialist explains that the high authorities of the Parisian team are ready to do anything to see the Rosario native arrive in the French capital by the end of the summer mercato, that is to say on August 31. A trend confirmed by RMC Sport, which assures that the Parisian decision-makers are working on the financial package to be put in place in order to make an arrival of Messi possible.
Mercato Barça: PSG favourite to recruit Lionel Messi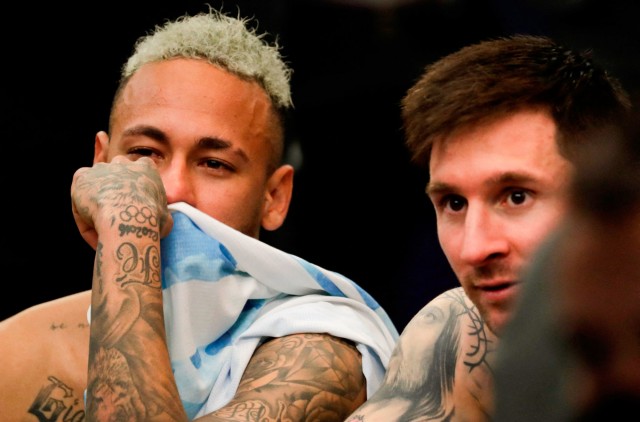 Indeed, according to the journalist of the Brazilian media DAZN, Fernando Campos, the former captain of FC Barcelona could well get closer to Paris Saint-Germain. According to a source close to the case, the seven-time Golden Ball winner is indeed discussing with Nasser Al-Khelaïfi. Moreover, the two parties are trying to get closer in order to reach an agreement at the financial level. Especially since the other contender of the Pulga, Manchester City seems to be out of the race with the arrival of Jack Grealish for 119 million euros from Aston Villa and the upcoming arrival of Harry Kane from Tottenham.
DAZN also notes that Neymar could play a crucial role in this case. Closely linked to Messi, the 29-year-old Brazilian international is a solid asset for Paris Saint-Germain. Neymar could convince his friend to meet him at the Parc Princes. According to Fernando Campos, the recent winner of the Copa America could land in Paris in the coming days to finalize his arrival at the Red and Blue.
To be continued…