FOOTBALL – Barça Mercato: Laporta sends a strong message for Lionel Messi
Officially invested president of FC Barcelona, Joan Laporta has again mentioned the future of Lionel Messi this Wednesday. The Barça boss intends to fight to keep one of his campaign promises.
Barça: Joan Laporta insists on Lionel Messi
This Wednesday was the day of investiture at the Camp Nou. Winner of the presidential election on March 7, Joan Laporta was officially invested in the home of FC Barcelona. During the ceremony marking his investiture, the Blaugrana boss spoke about the hot issues he will have to manage. In particular, he intends to settle the thorny issue related to the extension of Lionel Messi. The successor of Josep Maria Bartomeu has again made the promise. "I also came here to command, make decisions, and not run away from my responsibilities. For example, I want to try to convince Leo to stay. I will do everything I can to do that, and he knows it. Whatever he decides, we will respect his choice, but we will try to keep him because he is the best player in history," said Laporta.
Enough to scare PSG and City?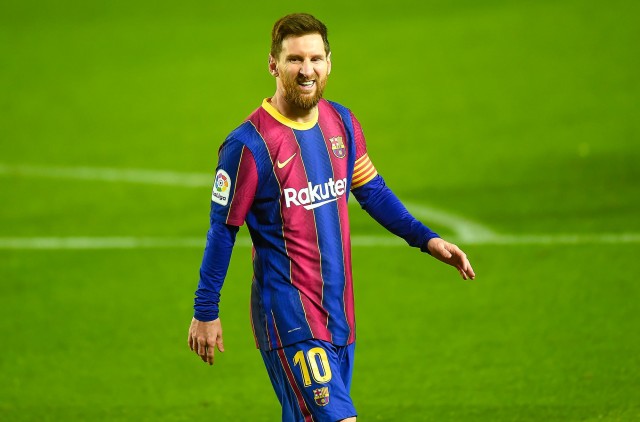 With this release, Joan Laporta also sends a message to the competition. Paris Saint-Germain and Manchester City are particularly interested in recruiting Lionel Messi. The Argentine striker is at the end of his contract and will be free to sign with the club of his choice during the next market. PSG and the Premier League leader do not intend to let such a coup pass at zero euros. But as Laporta has made known, he intends to fight to retain La Pulga. The main interested party had already indicated that he will make his decision only at the end of the season. Last year, he expressed his desire to leave after a humiliation in the Champions League. This season, he suffered another one against PSG in C1. But with Barça still in the running for La Liga and the Copa del Rey, the Argentine can avoid another blank season this year. Could a title win encourage him to re-sign with his beloved club? Answer in a few months.