FOOTBALL – PSG Mercato: Borussia Dortmund opens the door for Youssoufa Moukoko!
In search of an additional striker for this winter, PSG could offer the services of the phenomenon Youssoufa Moukoko of Borussia Dortmund.
Retained by Hansi Flick in Germany's squad for the upcoming World Cup in Qatar, at only 17 years old, the young Borussia Dortmund striker Youssoufa Moukoko could be the subject of a transfer to Paris Saint-Germain during the winter mercato. Eager to acquire the services of a striker capable of playing on the pivot to allow Kylian Mbappe more freedom on the field, Luis Campos would be interested in the profile of the German prodigy.
Under contract with his club until next June, Moukoko would not have followed the offer of extension of his management and a transfer could therefore intervene in January to avoid a free departure at the end of the season, according to information from Sport Bild. Moreover, the leaders of Borussia Dortmund have set a price for his possible transfer.
PSG Mercato : Moukoko available for 30M€ this winter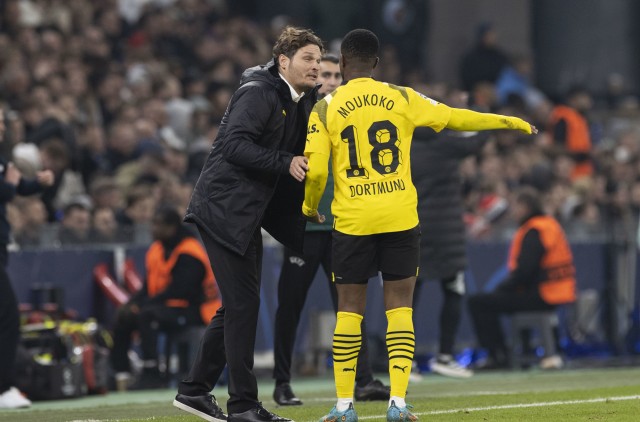 According to the German media, the young prodigy of the Rhur club would be on the point of chasing his parents from his home. His parents would try to force him to prolong his stay with Borussia Dortmund, while he seems to be more inclined to leave and join a more ambitious team. In particular the Paris Saint-Germain, where he would appreciate very much Kylian Mbappe, Lionel Messi and Neymar.
Aware of the player's desire for change, Dortmund is now considering a sale of Moukoko this winter for a check of 30 million euros, according to Bild. However, the sports media specifies that Paris SG should count with the competition of Manchester United and Liverpool on this move. Not to mention that a good World Cup in Qatar could raise the stakes for the Yaounde native and attract other covetousness.